Manhattan House Retail Sells for $114M
---
---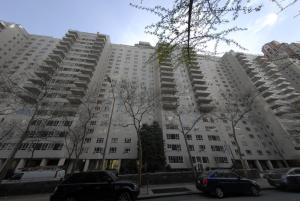 Munich-based GLL Real Estate Partners has purchased the retail space at Manhattan House on the Upper East Side for $113.5 million, according to property records.
GLL bought the 100,000-square-foot space at the massive condominium at 200 East 66th Street from Madison Capital. JPMorgan Chase & Co was a member of the purchasing group, Crain's New York Business previously reported.
The sale closed on Aug. 11 and was filed with the city today.
GLL also recently purchased 17,000 square feet of ground-level retail space at 140 West 42nd Street in Midtown for $80 million, Commercial Observer reported in June. The space is located on the ground floor of the Hilton Garden Inn in Midtown.
Current retail tenants at Manhattan House include Duane Reade, Staples and Lululemon, Crain's reported.
There is reportedly significant time remaining on the space's current leases.
Spokespeople for GLL and Madison Capital did not immediately return requests for comment.
Richard Baxter and Jon Caplan of JLL represented GLL in the deal, as was previously reported, while it wasn't clear who represented Madison Capital in the deal.