Certes, United Management Nab UWS S.R.O. for $15M
---
---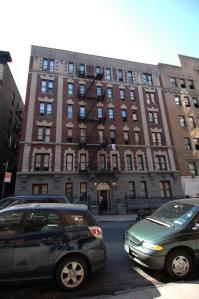 Certes Partners and United Management Corp. have purchased the infamous single-room-occupancy hotel Camden Hotel on the Upper West Side for $15 million. The seller of the building, once ranked the 24th Precinct's second most dangerous building, was Steve Tzolis, owner of Il Cantinori and Periyali restaurants.
Sunder Jambunathan, a principal at Certes, said while the S.R.O. is in place at 206 West 95th Street, its status as such is being wound down. Certes and United Management's plans for the site are in flux.
"We are still finalizing our plans for it," Mr. Jambunathan said. "We're trying to see if the existing bones of the building are useful. The site has 36,000 square feet of buildable square feet."
The existing six-story building, with a fully built out basement, is 25,000 square feet, he noted.
The purchase closed on Aug. 6 and was recorded with the city last Friday.
Mr. Jambunathan and company principals Elan Hakimian and Eitan Bouskila negotiated the off-market deal directly with Mr. Tzolis.