Westville Shopping Around for Fifth Location
---
---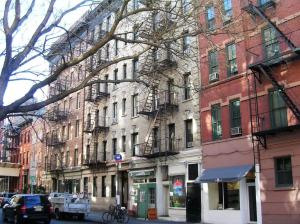 Neighborhood comfort food joint Westville is looking to open a fifth New York City restaurant and its first commercial kitchen in Manhattan or in a Brooklyn neighborhood near Manhattan.
Westville tapped newly formed Voda Bauer Real Estate to assist in the search for a 2,000- to 5,000-square-foot restaurant and commissary space, the real estate firm announced.
"In order to operate the stores more efficiently it's beneficial to have a commissary model," said Jason Bauer, CEO and co-founder of Voda Bauer Real Estate.
Westville opened its first location in the West Village at 210 West 10th Street in 2003, followed by one at 173 Avenue A in the East Village in 2007. In 2010, it opened in Chelsea at 246 West 18th Street and two years later opened a restaurant at 333 Hudson Street.
While the eatery chain only leases its current locations, it's interested in buying an entire building or commercial space for the fifth restaurant and commercial kitchen, Mr. Bauer said.
Westville wasn't immediately available for comment.