The Negotiator: Land-use Tactician Paul Selver Helps Real Estate Bigs Build Big
---
---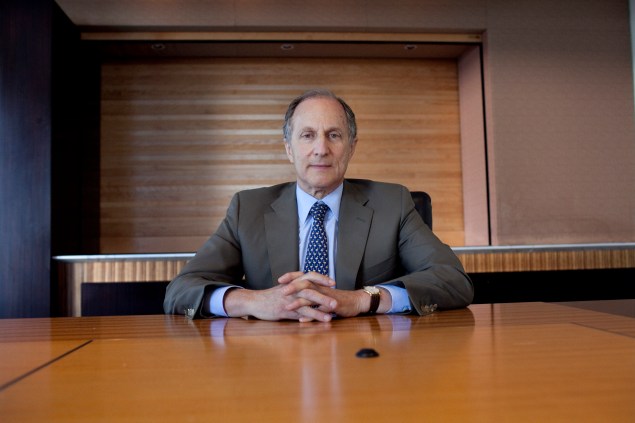 To the untrained eye, last year's City Council hearing on the Howard Hughes Corporation's plans to tear down and replace the mall on Pier 17 at the South Street Seaport revealed the Lower Manhattan community and its elected officials' deep reservations with the idea. But to the company's counsel, Paul Selver, the hearing played out as the last stage of a familiar process.
The three-hour session featured one council member concerned with the way sound travels over the East River, another perturbed by the plight of a small business whose name she couldn't recall and hours of statements by stakeholders and community members of all stripes. But the Council approved the new mall six days later. And Mr. Selver, the co-chairman of the land use department at Kramer Levin Naftalis & Frankel LLP, had again guided a client through the complicated proceedings that govern the city's landscape.
The attorney, who also represents the skyscraper-building Extell Development and the landlord of Grand Central Terminal, Argent Ventures, among other customers, has been helping real estate clients with rezonings, landmark disputes and all manner of negotiations since 1977. And his skill with the legalities and politics that determine the city's shape illustrates how cordial but careful maneuvering paves the way for the megaprojects that dominate the horizon.
"The test of a project that we will pursue is that there has to be some reasonable amount of likelihood that all or some goals will succeed," Mr. Selver, 67, said in an interview in Kramer Levin's Midtown offices. "It's usually not all; it's usually some. The name of the game is 'some.'"
Despite serving on lobbyist teams that earned a collective $675,700 from 19 clients in 2013, according to city records, the Harvard Law School grad and married father of three said he prefers "advocate" for his title, though he allows that lobbying city agencies like the Department of City Planning, the Landmarks Preservation Commission and the City Council represents an important aspect of his work. Mr. Selver worked with the legendary zoning lawyer Sandy Lindenbaum for a number of years before joining Kramer Levin in a 2005 merger, and he got his start working under former City Planning Commission chairman John Zuccotti, the prior mainstay of land-use law in the city, one-time deputy mayor and current co-chairman of Brookfield Office Properties.
That experience has engrained a palpable sense of pragmatism and confidence in Mr. Selver, who enters arenas like the City Council ready to make a deal.
| | |
| --- | --- |
| "It's usually not all; it's usually some. The name of the game is 'some.'" | |
"If you get to the Council, it's almost certain that you're going to get some kind of approval, depending on the conditions," said Mr. Selver. "It's very rare that you get into a situation where there's nothing to trade."
In the case of Pier 17, Howard Hughes won permission to construct a SHoP Architects-designed modern shopping center with a 1.5-acre rooftop (intended for a restaurant, two outdoor bars and an amphitheater) in exchange for delaying the start of construction for six months, establishing two new food markets and allowing free usage of the rooftop by community groups on certain days. During Mr. Selver's three and a half years representing the Dallas-based company that leases the Seaport space from the city Economic Development Corporation, he's been integral to a challenging and continuing push to build up the Sandy-ravaged waterfront district, said Christopher Curry, Howard Hughes' senior vice president of development and fellow representative for the company in the Uniform Land Use Review Procedure.
"He's a consensus builder; he's a problem solver," said Mr. Curry. "By its very nature, a ULURP process can be contentious. His demeanor is very calming and effective."
The company's plans continue to require such a temperament, with a community coalition led by Manhattan Borough President Gale Brewer and other officials called the Seaport Working Group currently compiling a list of guidelines and requests they want Howard Hughes to incorporate into its designs for other parts of the historic area. Both Mr. Curry and Mr. Selver declined to discuss potential changes to the controversial 50-story condo and hotel sketch the company released last November before Howard Hughes officials agreed to take the task force's recommendations under consideration for its formal land use proposal with the city.
An initial list of eight principles on everything from supporting the South Street Seaport Museum to preserving the neighborhood's character will make for another tense political environment, but Howard Hughes has retained the right firm for the job, said Faith Hope Consolo of Douglas Elliman.
"They're the most important firm not only in the city but probably in the country for what they do," said Ms. Consolo. "They are the experts' experts."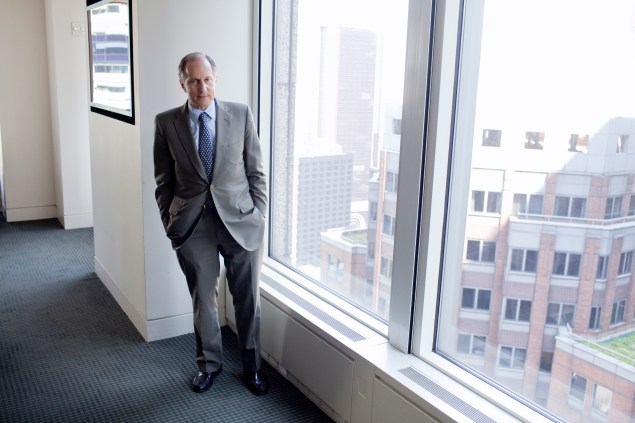 Mr. Selver's acumen helped maneuver Extell through a similarly thorny process in 2010 when the company won approval to build 2,500 apartments in five buildings at Riverside Center on the Upper West Side. The company gained approval to build 600,000 additional square feet of space more than the existing zoning rules allowed by agreeing to create 500 affordable apartment units and construct a school.
"That's a fairly significant set of approvals, and the two major drivers on the other side were the school and affordable housing," said Mr. Selver.
Closer to Central Park, Mr. Selver and other Extell representatives won a Landmarks Preservation Commission decision not to designate one of two former BFGoodrich buildings for protection. That move would have threatened Extell's planned 1,424-foot skyscraper at 217 West 57th Street, where Nordstrom will open a flagship location on the ground floor. He would later broker an LPC approval of a cantilever design that will give the luxury condo residents and hotel guests elsewhere in the building an unobstructed view from their windows. Finally, he negotiated a $31.8 million payout to the Art Students League to gain the institution's approval of the cantilever jutting over its 1892 building. Elsewhere on 57th Street, which the press has dubbed "Billionaires' Row," Mr. Selver supervised Extell's successful efforts to gain development rights for the 90-story One57 luxury tower, but he notes that he keeps his work for Extell separate from that of his Kramer Levin colleagues who represent Vornado Realty Trust at 220 Central Park South and Harry Macklowe at 432 Park Avenue.
| | |
| --- | --- |
| "They're the most important firm not only in the city but probably in the country for what they do" | |
"One thing we like to say about ourselves is that, literally, all of these towers on 57th Street—we've given land use advice to them," said Mr. Selver.
But buildings in which condos sell for tens of millions of dollars inspire their share of controversies, of course, and not only because of their hefty price tags or state lawmakers' decisions to extend tax breaks to apartment buyers at One57 and three other luxury complexes.
The nonprofit Municipal Art Society, a longstanding planning and preservation group, mobilized public opposition to proposed 58 and 68-story towers on the southwestern corner of Central Park by organizing hundreds of black-clad protesters in the formation of the potential shadows of the never-built structures in 1987. More recently, the advocacy organization released a December 2013 report on the 57th Street towers entitled "The Accidental Skyline" that warns of the vast shadows the rising towers will cast over parts of the park and calls for greater public input in the zoning lot merger process that allows developers to buy the right to build high into the sky through private agreements among lot owners. The society's executive director, Margaret Newman, maintains that any potential changes allowing for public review on the zoning lot transactions wouldn't slow down Mr. Selver, who she said she would hire if she needed a land use attorney.
"Our feeling is that it's in the public's interest and the interest of the city to make all these things more transparent," said Ms. Newman. "Someone like Paul, if he had to make these things public, he would do it. He would find a way. That's what he does."
Mr. Selver responded by email, noting the nonprofit "has consistently called our attention to important issues in the city's development process."
"As much as we might wish it were otherwise, the goals of transparency and economic efficiency cannot always be reconciled," Mr. Selver wrote. "What is important is that we maintain a conversation about ways in which the gap between the two can be narrowed."
Ms. Newman's organization has joined one of Mr. Selver's other clients, Argent Ventures, in arguing that the city should up the prices for the valuable air rights in Midtown East that would allow developers to construct new office towers in the area. The city's proposed asking price of $250 per square foot for development rights during last year's unsuccessful rezoning push falls far short of what both Mr. Selver and Ms. Newman say it could get for the pricey sky in the neighborhood around Grand Central Terminal, which Argent founder and President Andrew Penson and two private investors bought in 2006 along with 1.3 million square feet of air rights. The pending proposal for upzoning five blocks on Vanderbilt Avenue between East 42nd and East 47th Streets fails to improve the situation, Mr. Selver said.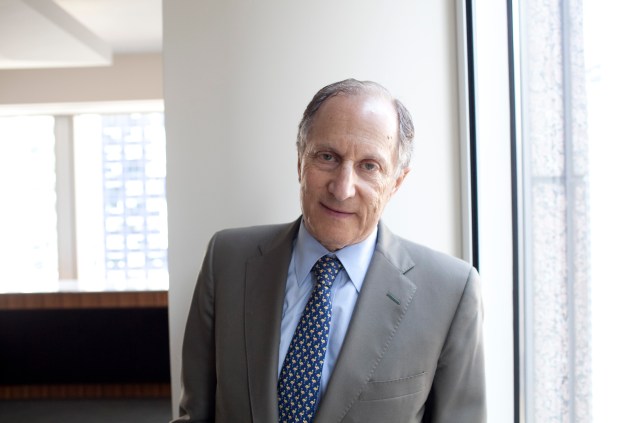 "We're looking at it as having a real potential for the city to give away a significant bonus without getting real value for it," said Mr. Selver. "It hurts the public, and it hurts Grand Central."
That's the kind of argument Mr. Selver will continue to make as he moves forward representing some of the top real estate companies in the city in their high-stakes proceedings. His story proves that not all influential people fit the caricature of the winner-takes-all approach.
"He's one of those people who listens," said Charles Warren, the chairman of the environmental group at Kramer Levin and a close colleague on projects like Riverside Center. "He's not one of those people who says, 'I have an idea and this is the way it's going to be.'"