Staten Island Mall Outlines 445K SF Expansion Plans
---
---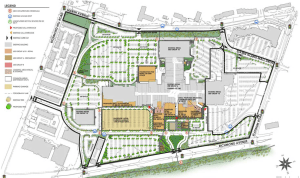 Staten Island Mall officials plan to expand the 41-year-old Heartland Village mainstay by 444,835 square feet to transform it into a 1.67-million-square-foot megamall by 2017, according to documents filed with the city by mall owner General Growth Properties.
A 36-page blueprint that representatives for the Chicago-based operator of 120 malls nationwide will present at the Department of City Planning Thursday outlines an enlargement that would include a 75,000-square-foot addition to the Macy's department store onsite, a three-story, 1,500-spot garage and a 50,000-square-foot supermarket on space currently occupied by parking lots.
"The proposed actions are necessary to facilitate new commercial development on the project site," reads a draft environmental study document that city zoning laws require the company to submit prior to its application with the city Board of Standards and Appeals. "The project would occur on underutilized land within an existing concentration of retail uses. Currently, despite the commercial success of the mall, the applicant believes that the surface parking lots surrounding the mall are underutilized."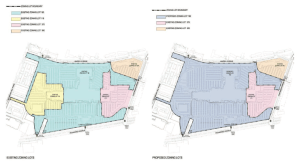 The lots would morph into a larger, landscaped complex with 460 new trees spread out over the mall's 85-acre footprint, a 53,000-square-foot cinema space, a 40,000-square-foot area for a new department store, more than 112,000 additional square feet of non-department store retail, over 34,000 square feet of added restaurant space and a relocated 10,000-square-foot food court, according to the company's sketch. The mall's main entrance would turn into a pedestrian-friendly plaza, with greenery and areas for community events.
Rumors have been circulating about the expansion for several months, with the mall near the future Freshkills Park grabbing headlines by opening a new Microsoft retail store and nine other new stores this summer.
Neither officials at General Growth Properties nor the lawyer listed in the documents as the company's representative immediately responded to phone and email requests for comment Tuesday. But area community members, who will be watching the world's tallest Ferris Wheel and an adjacent outlet mall rise up elsewhere in the borough at the same time, welcomed reports of the expanded shopping center.
"The mall does very well on Staten Island, we only have one mall here," said Linda Baran, president and CEO of the Staten Island Chamber of Commerce. "We've heard rumblings that they're ready to expand and we're all ready for it here."