Navigant Moving to TIAA-CREF's 685 Third Avenue
---
---
Global professional services firm Navigant has signed a 10-year, 72,060-square-foot lease at TIAA-CREF's 685 Third Avenue.
The tenant currently occupies 52,000 square feet at 90 Park Avenue on a sublease deal, according to The New York Post, which first reported the lease. Navigant also occupies a single floor at 119 West 40th Street, which the company picked up with its acquisition of Easton Associates in 2012.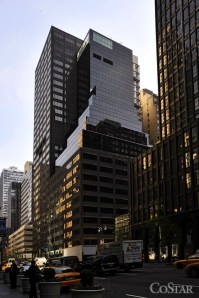 JLL recently replaced CBRE as the exclusive leasing agent at 685 Third Avenue but the CBRE agency team of Paul Amrich, Howard Fiddle, Zach Freeman and Anthony Dattoma represented the landlord in the Navigant deal. Asking rent for the space was in the low-$60s per square foot.
TIAA-CREF acquired 685 Third Avenue from Pfizer for $190 million in 2010. The landlord has since completed a capital improvement plan that included renovating the lobby, entryway and vest pocket park.
Headquartered in Chicago, Navigant operates office worldwide, including primary offices in London, New York and Washington, D.C. The firm offers a range of services, including management consulting and financial advisory. Scott Goldman, Dan Fisk and Gregg Espach of DTZ represented the company in lease negotiations at 685 Third Avenue.