Minuet Partners Aims to Sell UES Site for $14.6M [Updated]
---
---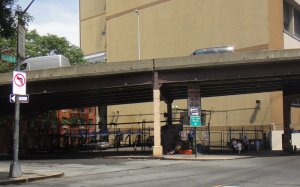 Investment firm Minuit Partners' 3,750-square-foot irregularly-shaped development site on the Upper East Side has hit the market for $14.6 million, Commercial Observer has learned. The property has 24,400 of total zoning floor area.
On June 17, the New York City Board of Standards and Appeals approved the site, at 321 East 60th Street between First and Second Avenues, for an eight-story, 28-unit residential development, according to yesterday's exclusive offering memorandum for the property's sale. Office and community facility uses are permitted as-of-right, a BSA spokesman said. A maximum of nine accessory parking spaces are allowed, noted Eastern Consolidated's Gary Meese.
The property, which is at the northeast corner of 60th Street and the approach to the Ed Koch Queensboro Bridge, is being marketed exclusively by Mr. Meese and Eastern Consolidated's David Schechtman, Lipa Lieberman and Abie Kassin.
Minuit Partners bought the site, occupied by a parking lot, as part of a portfolio, as The Real Deal reported in August 2011.
The site will be delivered vacant.
Update: This story was edited to include the name of the seller.