Adam America Buys Boerum Hill Lot for $6M
---
---
Adam America Real Estate has paid $6.05 million, or about $500 per buildable square foot, to acquire the vacant lot at 390 State Street in the Boerum Hill neighborhood of Brooklyn, according to city property records.
The 6,000-square-foot site was sold by private owner Theordore Poulos to 390 State Street Investors LLC, an entity registered to Adam America. 
The previous owner had operated a parking lot on the site and it is likely to be developed into a residential project. The parcel is zoned for up to 12,000 buildable square feet, according to Sean Kelly, a managing director at CPEX, who was not involved in the sale.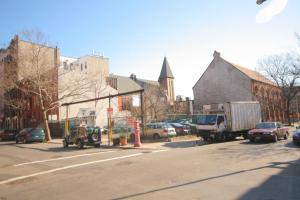 "Given the location, it's probably slated for townhouses," Mr. Kelly told Commercial Observer.
Adam America did not immediately return a request seeking comment on the firm's plans for the site. The developer has yet to file plans with the New York City Department of Buildings.
Adam America, in partnership with Slate Property Group and AEW Capital Management, struck a long-term ground lease deal for a development site at 535 Fourth Avenue in Park Slope earlier this year. The partnership is planning a mixed-use development with up to 118,000 buildable square feet, 141 apartments and 200 feet of retail frontage.