SUNY Finalizes LICH Deal With Fortis
---
---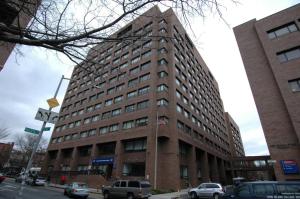 This morning the State University of New York Board of Trustees voted unanimously to move forward with the sale of the Long Island College Hospital complex to Fortis Property Group, formalizing a tentative deal that was reached last week.
The deal, which requires that Fortis make a deposit of $24 million, or ten percent of the $240 million purchase price by June 30, may finally bring the long saga of LICH—in which the community and elected officials, including then-Public Advocate Bill de Blasio, battled to keep a full-service hospital open at the Cobble Hill site—to a close. The Fortis deal does not include a full-service hospital and as with all of the nine proposals submitted for the site, it will include a condo component.
To read the full story on the New York Observer, click here.