Schorsch to Step Down from CEO Role at American Realty Capital
---
---
Nicholas Schorsch, the chief executive officer of American Realty Capital Properties, will step down from the CEO position on Oct. 1, according to a letter to shareholders issued today.
In the planned transition, President David Kay will assume the chief executive role and Mr. Schorsch is expected to remain on the real estate investment trust's board of directors.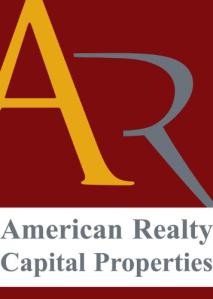 "This transition will allow me to focus on long-term and strategic initiatives, while David will drive day-to-day operations and investor communications for the company," Mr. Schorsch wrote. "The Board and I are extremely pleased with David's leadership and accomplishments, and this transition will allow us to effectively grow the company as a team."
Mr. Schorsch also indicated American Realty Capital will undertake no additional merger activity or equity raises in 2014. The REIT has come under increasing scrutiny for recent deals, including the acquisition of over 500 Red Lobster restaurants and a subsequent $1.2 billion equity issuance.
Earlier this month, Marcato Capital Management, a San Francisco-based investment manager and a major shareholder of American Realty, sent a letter to American Realty Capital criticizing the company for both the recent equity issuance and rapid acquisition pace.
Shares in American Realty Capital Properties rose over 3 percent to $12.54 per share as of 1:35 p.m. this afternoon.
The executive leadership change at American Realty Capital was first reported by Bloomberg News.