Q&A: Wendy Cai-Lee, EVP and Head of Eastern & Texas Regions at East West Bank
---
---
Ms. Cai-Lee spoke with Mortgage Observer about her role overseeing 300 people from Texas to New York and the various states where she sees the most demand for loans.
Mortgage Observer: How did you get started in banking and commercial real estate finance?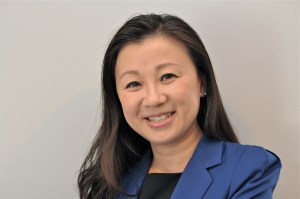 Wendy Cai-Lee: My banking career began with J.P. Morgan Chase, where I had my formal credit training immediately after college. I spent the majority of my career working on cross border investments, particularly with China and U.S. markets. East West Bank brought me back to commercial banking, and enables me to continue serving China and U.S. clients with its cross border platform. Commercial real estate financing is one of East West Bank's core businesses, and our CRE portfolio continues to grow with market demand.
What does your current role at East West Bank entail?
I oversee all business lines for the bank's key markets including Greater New York, New England, the Southeast and Texas. With $27 billion in assets and a market capitalization of $5.2 billion, East West Bank is now one of the 30 largest public banks in the U.S.
Are there challenges in covering both Texas and the country's Eastern states simultaneously?
One interesting challenge is the cultural difference in the way of doing business in each market. With our recent expansion into Texas market, I have been spending more time in Houston and Dallas, and I certainly notice the different styles of doing business. We have to take into consideration the different demographics, industry sectors, and business cultures when we strategize for different markets. I also need to adjust my way of working with my team in various markets. I believe in empowering my team through a balance of challenges and support, especially when I have to manage some markets remotely. Timely and transparent communication is crucial.
Where are you seeing the most commercial real estate deals right now?
We see commercial real estate blooming throughout most East West Bank's key markets, such as California, New York, and Texas. As one of the top 30 U.S. banks, we follow and serve the development of these markets. Uniquely, East West Bank currently has the largest Asian American market share throughout the bank's long history, and we have seen the growth of the Chinese American residents mirrors the overall U.S. real estate investment growth and interest in recent years. Of course, many inbound Chinese investments into both commercial and residential real estate contribute to such growth, we observe. As a preferred asset class for Chinese investors, we see commercial real estate deals at all sizes. Other than some of the well-reported deals, we also come across many transactions in areas such as hotel acquisition, condo and retail construction, multifamily and residential purchase.
In the New York market, Manhattan continues to do well, especially with luxury products. For example, we helped our client Continental Ventures, finance its land acquisition of 52-54 Wooster in Soho last year, and are now providing construction financing for this luxury mixed-use project. We also see an increasing number of construction projects in other boroughs like Queens and Brooklyn.
What is one deal your team closed that stands out to you?
One that comes to mind is the financing deal involving a complex acquisition structure of an assemblage of two adjoining buildings, for future development of a mixed-use residential condominium, in the Gramercy neighborhood. Transaction was notable from the standpoint that our client, the Naftali Group, was under a hard contract and needed to close within 45 days. Our team was committed to provide a timely turnaround and our certainty of execution resulted in a smooth closing and win-win for all parties involved.