Madison Realty Capital Lends on Crown Heights Development Site
---
---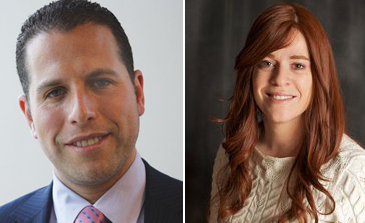 A Brooklyn parking garage is one step closer to becoming 172 apartment units.
The middle-market focused debt and equity provider Madison Realty Capital closed a $23.5 million first mortgage to Brooklyn-based Heritage Equity Partners to finance the firm's acquisition of a residential development site in Crown Heights, Brooklyn, according to a company press release.
The 31,943-square-foot site at 564 St. Johns Place, located on the western side of the neighborhood, currently houses a rental-parking garage. The financing from MRC will allow the borrower to begin constructing an eight-story rental apartment building totaling 163,754 square feet.
The completed residential building will contain 26 studios, 110 one-bedroom units, 32 two-bedroom units and four three-bedroom units. Construction on the building is due to begin in six to eight months and come to a close within 15 to 18 months from then.
The acquisition loan carries a one-year term with two six-month extension options, said Josh Zegen, MRC's co-founder and managing principal. He declined to provide the interest rate.
Heritage Equity Partners acquired a majority stake in the property from Simon Dushinsky's Brooklyn-based Rabsky Group for $24 million on April 25, city records show. The New York-based architect Karl Fischer and the Rabsky Group began development plans for the residential project in 2013.
564 St. Johns Place sits on the border between Crown Heights and Prospect Heights, near several express subway lines, "making the property well positioned to attract a wide-range of tenants with varying commuter needs," the MRC press release states.
The site's location made it an attractive deal to lend on, Mr. Zegen said. "The Crown Heights neighborhood continues to grow as residents look for more affordable options throughout Brooklyn, so we expect this property to draw considerable interest upon completion," he said.
MRC has completed other transactions with Heritage Equity Partners, led by Brooklyn native Toby Moskovits, Mr. Zegen noted.