Forever 21 Signs for Space in Mall at Bay Plaza
---
---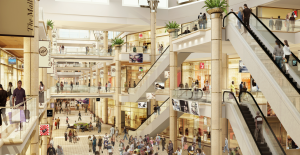 Discount fashion retailer Forever 21 has signed a lease for a 15,000-square-foot space for the upcoming Mall at Bay Plaza in the North Bronx, the shopping center's developer, Prestige Properties, announced Thursday.
The Los Angeles-based chain will move in alongside stores like Victoria Secret, H&M and anchor department stores Macy's and JC Penney in the 780,000-square-foot retail development slated to open Aug. 14.
"We initiated the deal; we sought after Forever 21," said Jerry Welkis of Welco Realty, who represented Prestige in the deal. Mr. Welkis added that around 80 percent of the new mall is leased at this point.
The development located at the intersection of I-95 and Hutchinson River Parkway near the Westchester border created 2,000 construction jobs and could mean as much as 1,700 permanent jobs once it's open, according to the company.
"Forever 21 has made leaps and bounds in the fashion and retail world, and we are honored to have them join our family of stores at the mall," said Prestige's CEO Sam Shalem in a prepared statement. "Local residents have been quick to tell us that they will no longer have to travel outside of the borough to access great clothes and goods."
Michael Townsend of Townsend & Associates represented Forever 21 in the transaction, according to Mr. Welkis. Mr. Townsend and Forever 21 didn't immediately respond to phone and email requests.
Mr. Welkis declined to state asking rents or the term of the lease, but he previously told Commercial Observer that rents in the mall vary from $100 to more than $200 per square foot.