The designer fashion boutique Dear Rivington has signed a 10-year lease at 37 Great Jones Street, Commercial Observer has learned.
The new location will feature 2,000 square feet of retail space on the ground floor and 1,300 square feet on a lower level. The space also has a private entrance—an attractive feature for the store's high-end clientele, according to Aaron Fishbein, who represented the fashion brand for Winick Realty Group along with colleague Darrell Rubens.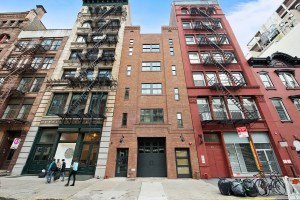 "It's a major upgrade for the brand," Mr. Fishbein said. "Great Jones is an exclusive street. There aren't too many openings there if any. Dear Rivington was drawn to not only the neighborhood and its proximity to Soho but also many of the unique features of the space itself."
Mr. Fishbein noted that two other high-end fashion brands, 3.1 Philip Lim and Filson, have also set up shop on the street.
Dear Rivington will leave its current storefront on its namesake Rivington Street on the Lower East Side. The brand will open its doors on Great Jones Street in October, according to a press release issued by Winick. The retailer's move was first reported by Bowery Boogie.
The asking rent in the transaction was $150 per square foot.
The landlord, DIB Management, was represented by Rebecca Bruce of Daizy Realty.