Concerns About American Realty are Valid: Analyst
---
---
Concerns expressed by shareholders about American Realty Capital Properties' recent actions are valid, Jonathan Pong, a senior research associate at RW Baird, told Commercial Observer.
Marcato Capital Management, a San Francisco-based investment manager and a major shareholder of American Realty, sent a letter to the real estate investment trust on Tuesday criticizing the company for both its recent $1.2 billion equity issuance and rapid acquisition pace.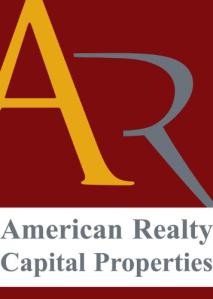 "I have no qualms about that letter," said Mr. Pong, who downgraded American Realty to neutral from outperform last month. "I think everything that was stated is reflective of the way the broader investor base thinks, not only current investors but potential investors."
American Realty's acquisitions have included a recent deal for more than 500 Red Lobster restaurants and the $7 billion acquisition of Cole Real Estate Investments. The numerous deals, coupled with American Realty's recent equity issuance to finance the Red Lobster transaction, have made the company's financials complicated and difficult to understand, Marcato argued in its letter.
"The Company is engaging in too many transformative transactions too quickly. ARCP should pause on large-scale transaction activity and give investors a chance to see multiple quarters of clean financial results," Richard McGuire, a managing partner at Marcato, wrote, adding later that should American Realty's practices continue, Marcato "will have no choice but to consider actions that are necessary to protect our investment."
American Realty, for its part, said it "welcomes open communications with its stockholders and values their input toward the shared goal of enhancing value."
Shareholders should expect American Realty's acquisition pace to continue because the company believes it is the right time to be buying, Mr. Pong said. The REIT may, however, alter its approach to announcing deals.
"ARCP might have further discussions with their shareholder base before or after announcements to explain their run of thinking better," Mr. Pong noted. "I think there is going to be a swell of activist concern and it will get more and more vocal over time."