West 57th Street Home to Drug Rehab Quietly Marketed
---
---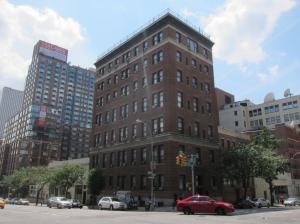 The long-time home of ACI substance abuse treatment center on West 57th Street has quietly hit the market with Christopher Snyder of CSRE Real Estate Advisors, Commercial Observer has learned.
"It's a corner property," Mr. Snyder said, and "highly trafficked. This is going to change the way people think and commute from Midtown west going to [New] Jersey."
Ekblom Trust has owned the seven-story building at 500 West 57th Street since 1968, when the father of the current owner purchased the building on the southwest corner of 10th Avenue from Columbia University. ACI has occupied the structure for more than 30 years, paying a $560,000 triple net lease. The lease is expiring soon and Mr. Snyder said he convinced the owner to put the building on the market by presenting a rendering by his firm to show the potential for the site. It includes retail on the ground and second floors and a condominium or hotel development on top.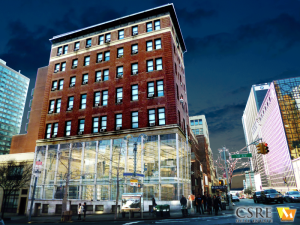 "I told him he has gold on his hands," Mr. Snyder said.
Mr. Snyder said the current owner, who declined to comment through him, would "rather sell the building and give the family the money."
The broker is hoping to sell the L-shaped building, which is 26,000 square feet, for $1,000 a square foot, and as a result, change the neighborhood. The floor plates are 3,817 square feet and the building has 40 feet of frontage on 57th Street and 75.5 feet of frontage on 10th Avenue. CBS owns the rest of the buildings on the entire square block.
A broker with knowledge of the market said the building is worth more like $12 million to $15 million.
ACI, who Mr. Snyder said would like to renew its lease, did not respond to requests for comment.