Time Inc. to Move to Brookfield Place
---
---
Time Inc. will relocate its headquarters to 225 Liberty Street at Brookfield Place in Lower Manhattan, the company announced today. The media conglomerate has signed a long-term lease for 700,000 square feet across six floors at the property and will move to the Brookfield Office Properties' development from the Time & Life Building in late 2015.
The media company evaluated relocation options in New York City and New Jersey but was persuaded by both the location of Brookfield Place and an incentive package offered by Empire State Development, according a statement by Joe Ripp, the chairman and chief executive of Time Inc.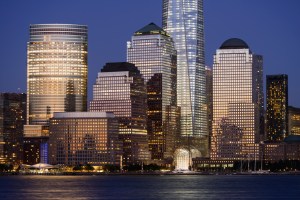 "Lower Manhattan has become a new destination for creative businesses," Mr. Ripp added in the statement. "We have ambitious plans for a modern, open workspace that will be designed to foster a greater sense of community and collaboration across the company, and it will deliver significant cost savings."
Time Inc. was represented in lease negotiations by Mitch Steir, Michael Colacino, Matthew Barlow and Howard Nottingham of Studley. Brookfield was represented in-house by Jerry Larkin, David Cheikin and Alex Liscio.
Time Inc. will spin off from parent company Time Warner Inc. on June 6. The company publishes its flagship publication, Time, and 20 other titles, including Sports Illustrated.