TIAA-CREF Taps JLL to Lease, Manage 685 Third Ave.
---
---
Asset manager TIAA-CREF has hired JLL as the exclusive office leasing agent and property manager at 685 Third Avenue. The real estate services firm replaces CBRE as the building's leasing agent.
"The market is moving in the landlord's favor and they want to accelerate leasing velocity," Matt Astrachan, a vice chairman at JLL and a member of the leasing team, told Commercial Observer. "It's a great asset that just needed to be better understood by the market and so far we've been successful."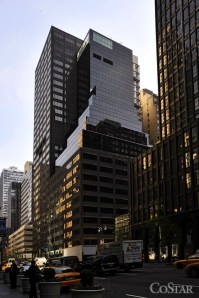 The JLL leasing team will also include Peter Riguardi, Frank Doyle, Jonathan Fanuzzi, Clark Finney and Daniel Kollar. Property management services be overseen by Matt Duthie.
Floors 11 through 28 at the 646,422-square-foot building are available for lease, according to Mr. Astrachan, though JLL has leases pending on floors 12 through 14 and portions of floors 17, 18, 21. Asking rent for space in the building ranges between $60 and $70 per square foot.
TIAA-CREF acquired 685 Third Avenue from Pfizer for $190 million in 2010. The landlord has completed a capital improvement plan that included renovating the lobby, entryway and vest pocket park.
Prior to JLL's appointment, TIAA-CREF secured The Tribune Company to a 10-year, 27,453-square-foot lease on the 30th and 31st floors of the building. Luke's Lobster also recently signed a deal for a ground-floor location set to open this summer.