Stuyvesant Town Up for Sale?
---
---
Stuyvesant Town-Peter Cooper Village could soon be on the market – again.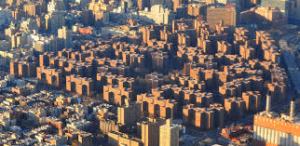 CW Capital, which runs the 11,200-apartment, 80-acre complex between 14th and 23rd Streets, reportedly plans to foreclose on a secondary loan in order to take ownership of the complex in June. Analysts told the New York Times that the foreclosure will most likely begin the process of putting the complex up for sale by early 2015.
The Times reported that residents are worried that a foreign buyer could scoop the property and push long-term tenants out.
"Any plans for the future of the property must involve the tenants, who have become weary of being treated like an A.T.M. machine," Daniel Garodnick, a city councilman and a lifelong resident, told the publication. "They deserve a seat at the table, and the outcome here must respect the history of the community as a home affordable to middle-class New Yorkers."
John Marsh, president of the tenants association, added that he hopes Mayor Bill de Blasio will "follow through" on an earlier promise to protect residents.
The complex sold for a record-setting $5.4 billion in November 2006 to partnership of Tishman Speyer Properties and BlackRock that lost Stuy Town to lenders in 2010.
CW Capital, which represents a series of trusts that hold a $3 billion first mortgage, said the foreclosure would have "no impact on our residents or on property operations."