Savanna and KBS Capital Advisors Make Deal for 110 William Street
---
---
Savanna has acquired 110 William Street in a joint venture with KBS Capital Advisors for $261.1 million. The deal values the 32-story Financial District tower at $281 per square foot.
The sellers were Swig Equities and the Dubai Investment Group.
"Our acquisition of 110 will accelerate the positive transformation of William Street that is occurring as institutional firms continue to buy and upgrade many of the adjacent properties," said Nicholas Bienstock, a managing partner at Savanna, in a prepared statement. "By investing in and improving the building, we expect to attract the same diverse group of tenants that we have been able to attract to our other Downtown properties."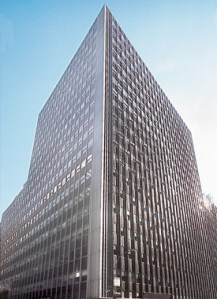 The buyer intends to initiate a significant capital improvement plan at the building, according to a press release announcing the deal. The plan calls for modernization of the building's lobby and entrance, renovation of the roof and façade, and upgrades to the bathrooms and corridors.
Hall Stein, Andrew Peretz, Adam Leshowitz, and Todd Stracci of Newmark (NMRK) Grubb Knight Frank will assume the responsibility of leasing the building. Swig Equities will provide property management services.
Savanna's office portfolio includes additional Financial District properties at 100 Wall Street and 80 Broad Street. The real estate private equity firm acquired 80 Broad Street from Swig Equities in 2011 after taking control of the property's senior mortgage.
The deal was brokered by Douglas Harmon and Adam Spies of Eastdil Secured.