GFI Capital Receives HSBC and M&T Loan on Beekman Hotel Development
---
---
The developers behind the soon-to-be Beekman Hotel in Lower Manhattan have received a $195 million construction loan from a group of lenders led by HSBC Bank and M&T Bank.
The loan to GFI Development Company and GB Lodging, subsidiaries of GFI Capital Resources Group, and their joint venture partner Elliot Management Company closed on May 8, according to public records.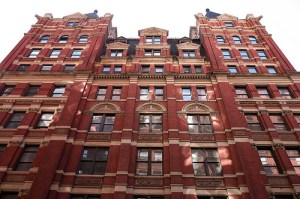 The partners are converting a vacant office building at 5 Beekman Street into a 40-story, 287-room hotel with a 46-story, 68-unit condominium tower next door at 115 Nassau Street. GFI and Elliot Management, a multibillion dollar hedge fund, are providing $150 million in equity for the project.
The completed hotel and condo property, to be called the Beekman Residences, will occupy the two adjacent buildings—one with nine stories, which was built in 1883, and one with 10 stories, which was built in 1890. GFI Capital bought the main building for $64 million in March 2012 and the parcel next door for $22 million, city records show. The borrowers began the redevelopment last year.
"We are privileged to restore the grandeur of 5 Beekman Street to become one of the great, iconic hotels in New York City," Bruce Blum, president and co-founder of GB Lodging, said in a prepared statement.
The main landmark building's previous owners, the Chetrit Group and Bonjour Capital, which had acquired the property in 2008, also had plans to turn it into a hotel. However those plans were stalled due to the financial crisis.
Correction: Mortgage Observer previously reported that the loan amount was $207 million. That inaccurate amount was reported after HSBC reviewed the information we came across in public records and declined to clarify. GFI did not respond to previous requests for comment before issuing their press release.