Bronx Marriott to Open in September
---
---
Come September, an 125-room Marriott Residence Inn will be open in the East Bronx, Commercial Observer has learned.
The hotel, at 1776 Eastchester Road, will have a lounge with a bar on the ground floor that leads to an outdoor patio with a fireplace, a second-floor 2,000-square-foot conference facility and hotel rooms on floors four through nine of the 370,000-square-foot Atrium building, said Joseph Kelleher, president of Simone Metro Properties, a division of Simone Development. Rooms will range in size from 487 square feet to 786.
Simone Development is constructing the seven-story extended-stay hotel, which will not be full-service, as part of the 42-acre Hutchinson Metro Center, a mixed-use campus off the Hutchinson River Parkway.
"There are a lot of motels in the Bronx," Mr. Kelleher said. "There are no hotels that I'm aware of and especially at this caliber."
There are 19 hospitality properties with 840 rooms in the Bronx, according to data provided by lodging industry benchmarking services firm STR. As of March, there were eight hotel projects with 494 rooms in the pipeline. That compares with 13 projects and 696 rooms in the pipeline in March 2013.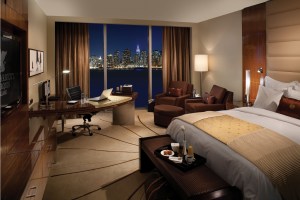 A new hotel is necessary in the Bronx, Mr. Kelleher said, because of the borough's robust population, events related to neighboring medical facilities, parents visiting children at nearby Fordham University and local tourist attractions like the Bronx Zoo, New York Botanical Garden, Yankee Stadium and Donald Trump's nearly complete golf course at Ferry Point Park in Throgs Neck.
LA Fitness will be opening a two-story, nearly 50,000-square-foot athletic facility in the Atrium by June 1, and Mr. Kelleher said he is negotiating with a fast-casual chain like Applebee's to lease space in the building.
"Not only will this hotel be a great amenity for our complex but there's also an incredible demand for this type of hotel in the Bronx," Mr. Kelleher said.