West 111th Street Multifamily Portfolio Sells for $24.25M
---
---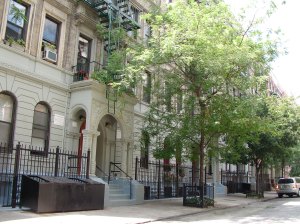 Madison Realty Capital has sold a four-building multifamily portfolio on West 111th Street to Acuity Capital Partners for $24.25 million.
The institutionally-backed real estate private equity firm bought distressed loans on the four adjacent buildings, totaling 55,000 square feet, for $11.75 million in May 2011 and ended up acquiring the property title at auction in July 2011. Madison Realty Capital then spruced up the properties.
The buildings are at 136, 140, 144 and 148 West 111th Street.
Aaron Jungreis of Rosewood Realty Group represented the buyer and seller in the transaction. He wasn't immediately available for comment.