Real Estate Returns 2 Percent in Tepid Quarter for Norway's Wealth Fund
---
---
Real estate investments returned 2 percent for Norway's Government Pension Fund Global in the first quarter, the fund's manager announced today. The $850 billion fund returned 1.7 percent overall.
Property investments, which still represent just 1.2 percent of the fund's total assets under management, equaled the performance of fixed-income investments, while equity investments returned 1.5 percent.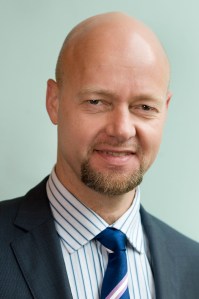 "All asset classes contributed positively to the result, and there were only minor differences between them. The return was boosted by lower interest rates in the fund's main markets," said Yngve Slyngstad, chief executive of Norges Bank Investment Management, the fund's manager, in a statement.
The overall return, the lowest for the fund since the second quarter of 2013, was labeled by NBIM as "moderate".
NBIM's investment mandate permits the fund manager to increase real estate holdings to as much as 5 percent of the value of the fund. The fund began making property investments outside of Europe last year. The fund formed joint ventures with TIAA-CREF, Boston Properties, MetLife and others in 2013.
Outside of real estate, the fund's fixed-income investments were negatively impacted by geopolitical uncertainty in Russia. Holdings of Russian government bonds returned negative 9.7 percent in the first quarter.