Pita Grill in for Five Guys at 496 LaGuardia Place
---
---
Pita Grill will replace burger chain Five Guys at 496 LaGuardia Place after signing a 12-year lease for a 2,700-square-foot space at the Greenwich Village property. The restaurant will be the chain's ninth location.
The space consists of 1,350 square feet on the ground floor and 1,350 square feet on the lower level. Asking rent for the space was $120 per square foot, according to The New York Post, which first reported the lease.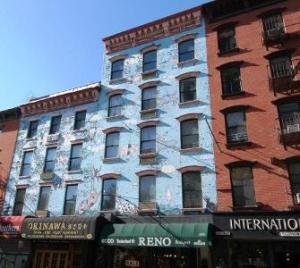 "The demand for fast casual concepts in Greenwich Village continues to grow because of new developments, tourism and the ever increasing New York University presence," said James Famularo, a senior director at Eastern Consolidated, in a prepared statement. "This area in Greenwich Village, right on the border of SoHo, receives a steady flow of foot traffic from NYU and is a popular lunch and nighttime destination."
Mr. Famularo represented both the tenant and landlord in the lease.
Pita Grill first opened on nearby West Fourth Street in 1994. Currently, the chain operates two locations in New Jersey and five in New York City at 1570 First Avenue, 1083 Second Avenue, 441 Third Avenue, 790 Ninth Avenue and 291 Seventh Avenue. A new location at 1028 Amsterdam Avenue is expected to open soon. All of the chain's restaurants are independently owned and operated.