Madison Capital's Purchase of 606 Bway Slated to Close by Year's End
---
---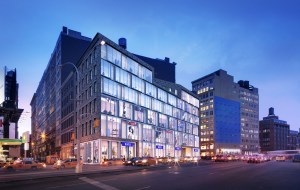 Madison Capital is expected to close on its purchase of 606 Broadway by the end of the year, Commercial Observer has learned, after going into contract nearly a year ago.
Madison Capital paid $25.825 million for the Soho property as well as $13 million for an alternative parking facility for the Metropolitan Transportation Authority, which leases 606 Broadway from the city under a master lease.
The project is going through the public approvals process. The Uniform Land Use Review Procedure, or ULURP, began last month, according to the New York City Economic Development Corporation.
Richard Wagman, the founder of Madison Capital said his company would build an "exceptional" glass and metal Perkins-Eastman-designed 30,000- to 35,000-square box of flagship retail and office space at the site, which has an alternate address of 19 East Houston Street. The building will be six stories with the first three levels consisting of retail and the top three levels designated for office, according to project details from Perkins-Eastman. The cellar and penthouse will be reserved for mechanical functions. There will be a small roof terrace on level six and a terrace on the main roof.
Construction is slated to commence at the end of this year, following the closing, with a 2016 expected completion date, Mr. Wagman said.
Madison Capital was selected through a Request for Proposals, which was issued by EDC  on March 28, 2012.
MTA New York City Transit keeps its emergency response vehicles at the parking lot that is at 606 Broadway, which covers more than 6,000 square feet and occupies the entire block from the south side of Houston Street between Broadway and Crosby Street. In exchange for giving up control of the city-owned parking lot, the MTA received the $25.825 million for its capital program as well as a replacement property at 6-8 East 20th Street between Fifth Avenue and Broadway.