Kaufman Closes on Purchase of Four Ground Leases from Extell
---
---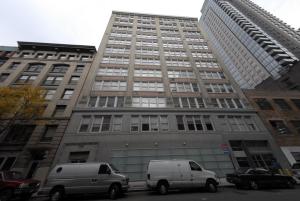 Kaufman Organization and Principal Real Estate Investors have closed on their acquisition of four former Ring buildings, totaling 341,441 square feet in Nomad and the Flatiron District, from Extell Development Company.
As Commercial Observer previously reported, the deal included 13-15 West 27th Street, 45 West 27th Street, 19 West 24th Street and 119-125 West 24th Street. Depending on the valuation, the 99-year net lease cost between $175 million and $200 million, according to David E. Ash of Prince Realty Advisors, the lone broker in the deal.
Kaufman's plan is to renovate and rebrand the buildings over the next two years to the tune of $100 per square foot.
"These are phenomenally located properties in Nomad and Flatiron that have tremendous potential in terms of large blocks of space, large open floor plates," Mr. Ash said. "They're all getting big upgrades, which means they will become top-tier, Class A buildings in a market with virtually no availability. They haven't been upgraded or kept up for more than a decade. The fact that they haven't been touched allows for a complete top-to-bottom overhaul, which will create a much better product."
Kaufman's Fred Leffel, Grant Greenspan and Michael Kazmierski as well as Principal Real Estate Investors' Kyle Elfers led the efforts in securing the deal.
"These buildings represent one of the largest blocks of vacant space in what is perhaps the tightest office submarket market in the U.S.," Mr.  Leffel said in a prepared statement. "The turnaround opportunity they represent perfectly complements our core competencies as a proactive, value-add owner-operator of older Manhattan office stock."