Hamilton Heights Portfolio Sells for $19.5M
---
---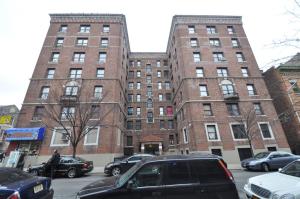 A building across from The City College of New York plus two other buildings in Hamilton Heights have sold in a 97-unit package deal for $19.5 million, Commercial Observer has learned.
The buildings are a seven-story, 52-unit apartment building (with six stores) at 1616 Amsterdam Avenue, across from City College; a six-story, 24-unit apartment building at 3694 Broadway; and a five-story, 21 unit building at 561 West 144th Street.
Cignature Realty Associates' Peter Vanderpool and Lazer Sternhell represented the buyer, a local real estate group, and the seller, a real estate fund, in the deal.
"This is the third time I sold 1616 Amsterdam Avenue,"Mr. Vanderpool said in a prepared statement. "It's a great property located right across from City College. It's a unique property because it's a corner elevator, steel and concrete building."
He added: "The other two buildings are close to this building and that makes it more appealing for the purchaser to manage all three using economies of scale."