Datagram Adds Office at Intergate.Manhattan
---
---
Internet hosting provider Datagram has added a 5,200-square-foot "mission-critical" office space at Intergate.Manhattan at 375 Pearl Street, landlord Sabey Data Centers announced today.
Datagram, an existing data center tenant in at the facility, is the first office tenant at Intergate.Manhattan. The tenant signed the lease in January and is expected to occupy the new space beginning in July.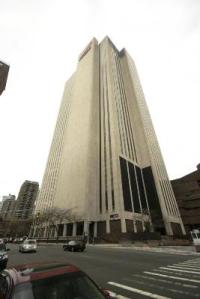 Michael Morris of Newmark (NMRK) Grubb Knight Frank represented Sabey Data Centers in the lease. The tenant negotiated directly with the landlord.
"We are delighted to welcome Datagram as our first mission critical office tenant. Sabey has a 40-year history of building secure, high-uptime work spaces for the nation's defense industry, medical research and healthcare, and financial services sectors," said John Sabey, president of Sabey Data Centers, in a prepared statement. "Enterprise workforces that require an exceptionally high degree of physical protection and operational resiliency will be attracted to Intergate.Manhattan office space."
The 32-story Intergate.Manhattan facility is the largest data center in the world and includes state-of-the-art infrastructure, climate control and electrical systems. The 35,000-square-foot 14th floor of the building has been designed as a generator-back, storm-proof office space.