Beauty Shop Takes Space at Mall at Bay Plaza
---
---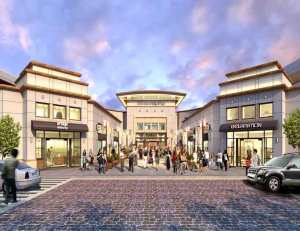 National one-stop-shop beauty products store Ulta Beauty signed a lease for 11,400 square feet at the under-construction Mall at Bay Plaza near Co-op City in the Bronx, and hopes to debut on Aug. 14, the day of the mall's grand opening.
Ulta's asking rent was in the low-$100s per square foot and the mall's rents climb as high as the $200 per square foot range (for smaller stores), the landlord's representative, Jerry Welkis of Welco Realty, told Commercial Observer. Ulta's lease is for 10 years and marks the retailer's first location in the Bronx. The brand has more than 550 stores nationwide.

The over $300 million, 780,000-square-foot Mall at Bay Plaza is being developed by Prestige Properties & Development, which also developed the adjacent Bay Plaza Shopping Center.
"It's the only borough without an enclosed fashion mall," Mr. Welkis said.
Ulta will join Macy's, Victoria's Secret, Michael Kors, H&M and American Eagle. The 160,000-square-foot Macy's and the existing free-standing 166,000-square-foot J.C. Penney will serve as the anchor tenants. The mall is being connected to J.C. Penney so the department store can be entered via any of its three floors.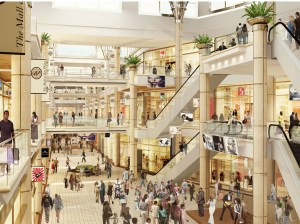 The new mall is at the intersection of I-95 and the Hutchinson River Parkway. It will feature more than 100 stores, restaurants and a large health club. There will also be an 1,800-vehicle parking garage associated with the mall. Altoon Partners (formerly Altoon + Porter) designed the complex.
The two malls won't be competing against each other as the open-air Bay Plaza Shopping Center is more value-driven, said Mr. Welkis. The existing mall is "primarily a big-box outdoor power center," he said.
Sabre Real Estate Group's Jayson Siano, Doug Bomzer and the late Beth Lamport represented Ulta in the deal