Gravesend Retail Property Sells for $5.425M
---
---
Francman Realty LLC has acquired a 7,200-square-foot retail property at 2500 Coney Island Avenue in Gravesend, Brooklyn for $5.425 million, Commercial Observer has learned.
The two-story property is anchored by a Chase Bank branch, which occupies the entire ground floor, and generates additional revenue from a real estate company and a cell phone repair facility. The transaction also includes air rights for an additional floor and 12,000 square feet of parking.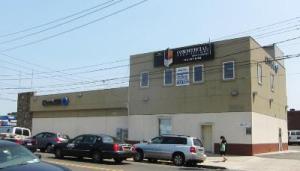 It is unlikely the buyer will immediately look to take advantage of the property's air rights and large parking lot, according to the broker of the off-market sale.
"At this point they're going to leave it as is with the credit tenant they have there," said Michael Cleeman, a vice president at Cohen Real Estate.
With the market for retail properties in Manhattan reaching unprecedented heights, buyers have started looking at previously less desirable parts of the city for opportunity, Mr. Cleeman noted.
"The buyer was able to get a significantly better price than if they bought the exact same opportunity in Manhattan," he said.
Mr. Cleeman brokered the off-market sale of the property alongside Ric Kaiser. The brokers represented both the buyer and the seller, 2500 Coney Island Avenue Associates LLC.