Digital Publisher and Conference Producer Opens Own Offices
---
---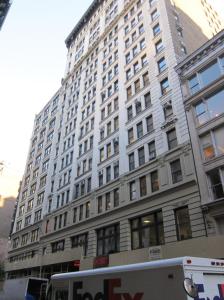 Techonomy Media, a digital publisher and conference producer operating out of a co-working space with its investor, Simulmedia, has opened its own offices on West 22nd Street.
As a result of its recent growth and future strategic plans, Techonomy was looking for a space in the heart of Silicon Alley, which the company said that it found at ABS Partners Real Estate's 20 West 22nd Street.
Joshua Winslow of Winslow & Company represented Techonomy in the five-year deal, for 1,704 square feet in Suite 502. Techonomy moved in on March 1. Asking rents in the building were $55 a square foot, Mr. Winslow said.
"It's just a beautifully built-out space," Mr. Winslow said. It has "high loft-like ceilings, hardwood floors, a lot of north-facing light and windows and a full pantry, which is built out in the space. It's just a very nice finished space." Techonomy's old office was on the second floor at 670 Broadway.
ABS' Robert Finkelstein and Jason Fein represented the landlord in the deal. Neither was immediately available for comment.