City Planning Commission Approves Revised Domino Sugar Refinery Plan
---
---
Just two days after Two Trees buckled under pressure from the De Blasio administration to beef up the affordable housing component of the Domino Sugar Refinery redevelopment project, the City Planning Commission has unanimously approved the developer's plans.
Two Trees had already agreed to go well beyond the 440 required units of affordable housing and build 660 units (out of the 2,300-unit total) at the site, but on Monday it sweetened the deal by raising that number to 700 (an additional 110,000 square feet).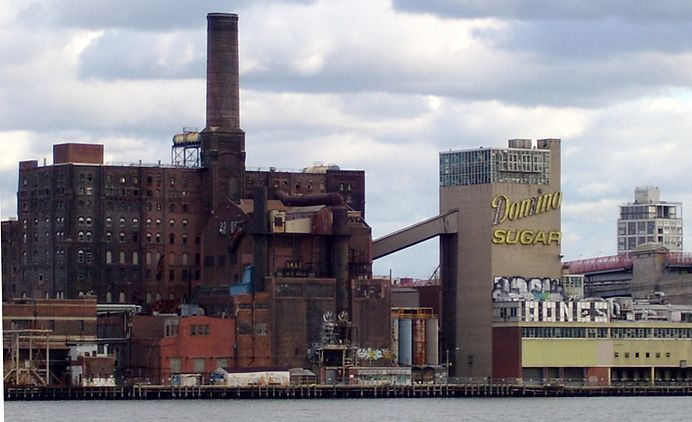 "I believe we are all in agreement that this application represents an improvement over the previously approved Domino project with respect to its site plan, enhanced open space, and the fact that it will include incubator, tech and commercial office space that will enable emerging industries to grow in Williamsburg," said City Planning Commission Chairman Carl Weisbrod in a statement preceding the vote. "I want to commend the applicant, Two Trees, and its principal Jed Walentas, for this improved plan."
Two Trees plans to transform the former refinery on the Williamsburg waterfront into a nearly three-million-square-foot mixed-use development with more than 2,200 housing units, approximately 480,000 square feet of office space, 110,000 square feet of retail space, and 143,000 square feet of community facility space, including a school. A portion of that will house the incubator, tech and creative space. Publicly accessible open spaces totaling 4.8 acres would also be created along the waterfront and within the development.
The City Council is expected to vote on the plan by May, and Two Trees would subsequently begin work on the first building in December if all goes as planned.