Canadian REIT Closes $19.5M Loan to Buy Suburban Chicago Office Property
---
---
Adventus Realty Trust, a real estate investment trust based in Vancouver, Canada, closed $19.5 million in financing to acquire an Illinois office property, Mortgage Observer has exclusively learned.
The 10-year, 4.98 percent fixed-rate loan from J.P. Morgan Chase Bank will be serviced by HFF, which brokered the deal.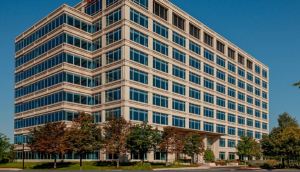 The 203,842-square-foot, Class A building in Warrenville, Ill., a suburb of Chicago, sits on a 11.8-acre site at 28100 Torch Parkway and is known as Cantera Meadows.
The eight-story property was renovated in 2011 and is 92 percent leased, according to HFF. HFF Managing Director Christopher Carroll negotiated the transaction but was not available for comment.
Neither J.P. Morgan nor Adventus representatives were immediately available for comment.
Adventus, an REIT formed in 2012, focuses on income-producing properties in the suburban Chicago office market, according to the company website. Its strategy is to "lock in low fixed-rate mortgages with medium to long terms," and it targets LTV ratios between 55 percent and 75 percent, the website says.
Adventus has already purchased four other suburban Chicago office centers and is seeking additional properties in the $10 million to $50 million range, with capitalization rates of around 8 percent, according to the site.