Movable Ink Subleases Space at Macklowe's 636 Avenue of the Americas
---
---
Email marketing company Movable Ink has relocated to new offices at William Macklowe Company's 636 Avenue of the Americas in the Flatiron District after subleasing 13,000 square feet across the entire fifth floor from SecondMarket.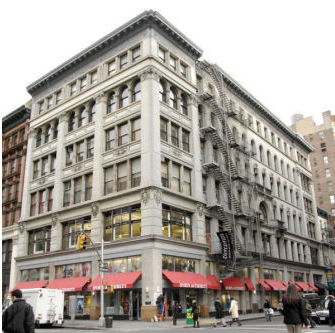 The company tripled its employee headcount in 2013 and the space marks the third time the firm has moved in the last several years, most recently departing from their offices at 5 West 19th Street for the new sublease.   
The space gives the expanding firm a furnished space and open layout, while keeping its roots in the neighborhood alongside tech mainstays Twitter, Spotify, Mashable and WeWork.
Movable Ink's technology enables marketers to personalize and adapt content in real-time, even after an email has been sent, according to a statement from the company, which does business with brands like Comedy Central, RadioShack, Finish Line, Saks Fifth Avenue and Seamless. Last month the company also announced its acquisition of tech company Mailrox and digital product studio Eastmedia. 
Billy Macklowe and his firm acquired the six-story, 90,000 square-foot property at 636 Avenue of the Americas in partnership with Clarion Partners in early 2011. 
Though rents were not revealed, when creative development company Sequence signed a 4,577-square-foot sublease in the building for a portion of the fourth floor, also from SecondMarket, in August of last year, that firm paid in the high-$50s per square foot.  
Elliot Warren, leasing director at The Kaufman Organization, represented Movable Ink, while Jim Wenk of Jones Lang LaSalle represented SecondMarket
5 West 19th Street
,
636 Avenue of the Americas
,
Billy Macklowe
,
Eastmedia
,
Elliot Warren
,
Jim Wenk
,
Mailrox
,
Movable Ink
,
SecondMarket
,
Twitter
,
william macklowe company
,
JLL
,
Kaufman Organization