Madison International Acquires 49 Percent Stake in WV Retail Condo
---
---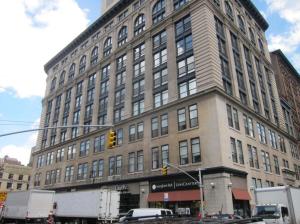 Real estate private equity firm Madison International Realty has nabbed a nearly 49 percent stake in a West Village retail condominium from Ark Partners.
Madison International acquired the 48.95 percent non-controlling interest in a 55,565-square-foot retail condominium at 510 Avenue of the Americas, brokerage Prince Realty Advisors announced. David E. Ash, principal and founder of Prince Realty, negotiated the deal for both sides. The sale price, at the mixed-use building between 13th and 14th Streets, was just under $68 million.
"I have a long working relationship with President John Yoon and ARK Partners," Mr. Ash said in a statement. "So when this opportunity came up, I knew Madison was the right fit, and the first and only call I needed to make." The deal closed February 12.
Ronald Dickerman, Madison International's founder and president, added: "This transaction fits well with Madison's distinct investment strategy of acquiring joint venture interests in select properties."
Current tenants at the property include Urban Outfitters, Chipotle and LensCrafters. Upstairs are residences.