East Williamsburg Development Site Offers Mixed-Use, Hotel Opportunity
---
---
Massey Knakal is marketing a 2.3-acre East Williamsburg development site at 191-231 Moore Street for $35 million. 
This site allows for nearly 170,000 buildable square feet of retail and commercial development, with 1,100 feet of frontage on Moore, Seigel, and White Streets.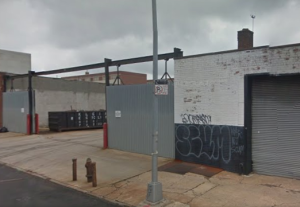 The five industrial buildings totaling nearly 47,000 square feet currently on the site are an eyesore compared to the surrounding swath of new restaurants, art galleries and boutique shops that have sprung up around the Morgan Avenue L train, signaling a potential redevelopment opportunity for a hipster-minded buyer.
"This new development has the potential to take full advantage of the trend of artists, galleries, music and recording venues, as well as new tech and manufacturing startups coming into the neighborhood," said Massey Knakal's Stephen Palmese, who is exclusively marketing the property with Mark Lively. 
Mr. Palmese told Commercial Observer that he envisions a mixed-use development at the site, which would capitalize on recent activity in the area. He noted that a hotel would likely fair well, while not dispelling the possibility for a storage facility to take the space – or perhaps a developer with the residential mindset to rezone the property. 
With viable office and retail now clustering around the L line, "one project begets another," Mr. Palmese said, pointing specifically to Richard Guishard and Andy Chau's five-story boutique hotel rising at 19 Bogart Street, located just around the corner from the New York Life Hostel. 
A new hotel could capitalize on the traffic generated by the up-and-coming office population in the area, as well as traffic driven by retail favorites Roberta's, Green Fitness Studio, Momo Sushi Shack, Swallow Café and many others.
19 Bogart Street
,
191-231 Moore Street
,
Andy Chau
,
Green Fitness Studio
,
mark lively
,
Massey Knakal Realty Services
,
Momofuku
,
New York Life Hostel
,
Richard Guishard
,
Roberta's
,
Stephen Palmese
,
Swallow Café