Blackstone Mortgage Trust has named Paul Quinlan chief financial officer, replacing Geoffrey Jervis, who resigned to pursue other opportunities. 
Mr. Quinlan, who most recently worked as head of financial planning and business development at Blackstone, will also now serve as CFO for the firm's real estate debt strategies division.
"Paul was a key member of the Blackstone deal team for the strategic transactions with Capital Trust prior to its 're-IPO' as BXMT," explained Chief Executive Officer Steven Plavin. "We think Paul's background with the company and success in key roles at Blackstone make him uniquely qualified to serve as our CFO."
Crédit Agricole Corporate and Investment Bank has added Bill Knickerbocker to its real estate, lodging and gaming group as a director in charge of real estate clients. Mr. Knickerbocker will work with Joseph Asciolla and Dominique Fournier in the development of the bank's real estate platform in the United States.
"Bill's broad real estate background and experience make him a valuable addition to our team," said Mr. Fournier, a managing director. "We are very pleased he has joined us in our program to help Crédit Agricole CIB develop its real estate and distribution franchise and remain an important lender in real estate in the U.S. We will continue to expand the group in the coming months with hirings at the VP and associate level to support our strategy."
Mr. Knickerbocker joins from ING Real Estate Finance, where he served as a director and team leader of commercial real estate finance. He has also held positions at Eurohypo AG and Commerzbank in various capacities.
Al Kinkle has joined Marcus & Millichap Capital Corp. as an associate in the firm's Tampa, Fla., office. He'll work to arrange debt financing for commercial real estate assets in his new role.
Mr. Kinkle was previously a consultant with Global Loan Solutions based in Ft. Meyers, Fla.
Global real estate owner, developer and investment manager the Rockefeller Group has hired John Rivard as senior vice president and managing director of acquisitions and investments for Rockefeller Group Investment Management.
He was previously founder and president at Soundport Capital. He also served as chief operating officer at Broadway Partners. At RGIM, Mr. Rivard's responsibilities include sourcing, executing and financing investment opportunities for the Rockefeller's U.S.-focused property fund.
"John and I have known each other for two decades," said Dennis Irvin, president and chief executive officer at RGIM. "I'm pleased to be able to continue our collaboration at RGIM, where John's experience and deep relationships will further enhance our abilities to capitalize on investment opportunities in major markets throughout the United States."
CCRE has hired Bill Whalen, a former managing director at Wells Fargo Multifamily Capital, to head operations for its newly opened San Francisco office.
Mr. Whalen, as a CCRE managing director, will work to originate fixed- and floating-rate mortgages and to expand the firm's multifamily lending activities in California and the West Coast generally, the firm said. He'll report to CCRE Chief Executive Officer Anthony Orso.
"Our expanded presence in California demonstrates our unwavering, long-term commitment to providing clients with local expertise and in-depth knowledge of the commercial real estate market," Mr. Orso said.
While at Wells Fargo Multifamily Capital, Mr. Whalen originated more than $500 million in Fannie Mae, Freddie Mac and balance sheet loans.
Currently, CCRE has offices in New York, Los Angeles, Orange County, Dallas, Chicago, Atlanta, Seattle and Washington, D.C. Mr. Orso told Mortgage Observer that additional offices and hires were anticipated for Denver and Boston.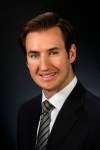 Walker & Dunlop has opened a Phoenix office, its 21st, and staffed it with several new hires from Cohen Financial.
Brandon Harrington will head the new office with colleagues Rachel Saxelby and Matthew Steffen.
Mr. Harrington had been with Cohen Financial since 2007 and most recently served as a partner and managing director.
"Our new office and team in Arizona is the latest expansion of Walker & Dunlop's loan origination platform and reflects our commitment to meeting the financing needs of our clients nationwide," said Bill Wein, senior vice president and capital markets chief production officer. "We welcome Brandon, Matthew and Rachel as the newest members of the Walker & Dunlop team."
The trio will focus on originating commercial real estate debt and equity across the United States.
Edward Forst has been named president and CEO of Cushman & Wakefield, effective Jan. 6, 2014, taking the place of interim CEO Carlo Barel di Sant'Albano.
Mr. Forst, 53, who spent most of his career at Goldman, Sachs & Co., where his tenure ended in 2011, most recently served as an adviser at private investment firm Fenway Partners.
"Cushman & Wakefield is a powerful and iconic brand with unparalleled capabilities in providing creative and innovative real estate services and solutions to a global client base," Mr. Forst, who declined additional comment, said in a prepared statement. "I am honored to lead Cushman & Wakefield and am particularly excited to work with this world-class team of professionals to build on the company's strengths and capitalize on the many opportunities ahead."
Mr. Forst joined Goldman Sachs in 1994 and was named partner by 1998, acting as global co-head of the investment management division, as a member of its management committee and previously as the firm's chief administrative officer. He also served in leadership roles at the Securities Industry and Financial Markets Association and was elected as its first co-chairman and later as chairman.
In 2008, he left Goldman Sachs, in a move that would be temporary, to take a senior post at Harvard University, where during the financial crisis of 2008-09 he led the Ivy Leaguer's nonacademic affairs, serving as first executive vice president and principal operating officer.
In a surprise twist, Goldman Sachs rehired Mr. Forst in 2009, but he left again in 2011 in what the firm dubbed a retirement.
"After meeting with Ed and spending time with him, it was absolutely clear that he had all the things we felt were critical for Cushman & Wakefield to take on the significant ambitions that we have," said Mr. di Sant'Albano, who noted that that Mr. Forst's success at Goldman is a testament to his "global understanding" and that it was critical to the decision.
"I made it very clear from the start that I was going to be intermediate," he added, regarding his own stint as CEO.
Mr. Forst is a graduate of Harvard University and holds an MBA from the Wharton School of the University of Pennsylvania.
Al Kinkle
,
Anthony Orso
,
Bill Knickerbocker
,
Bill Whalen
,
Blackstone Mortgage Trust
,
Brandon Harrington
,
Broadway Partners
,
Carlo Barel di Sant'Albano
,
CCRE
,
Cohen Financial
,
Commerzbank
,
Credit Agricole
,
Cushman & Wakefield
,
Dennis Irvin
,
Dominique Fournier
,
Edward Forst
,
Eurohypo AG
,
Fannie Mae
,
Fenway Partners
,
Freddie Mac
,
Geoffrey Jervis
,
Global Loan Solutions
,
Goldman
,
Harvard University
,
ING Real Estate Finance
,
John Rivard
,
Joseph Asciolla
,
Marcus & Millichap Capital Corp.
,
Matthew Steffen
,
MO January 2014
,
Paul Quinlan
,
Rachel Saxelby
,
Rockefeller Group
,
Rockefeller Group Investment Management
,
Sachs & Co.
,
Securities Industry and Financial Markets Association
,
Soundport Capital
,
Steven Plavin
,
Walker & Dunlop
,
Wells Fargo Multifamily Capital
,
Wharton School of the University of Pennsylvania