The Plan: The Posts of REBNY Past
---
---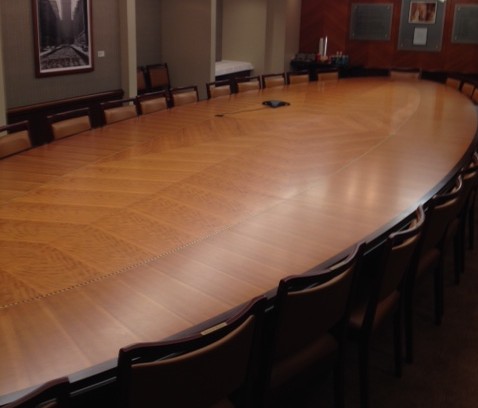 While Real Estate Board of New York chairpersons come and go—often after a brief, two-year stint—their names live on in the organization's boardroom at 570 Lexington Avenue. Here are a few of the chairs, current and former, whose names grace seats around the conference table. 
---
Rob Speyer
Named REBNY's youngest ever chairman last year, Rob Speyer assumed a role previously held by both his father and grandfather. His day job is no less daunting, serving as president and co-chief executive officer of the family's real estate firm, Tishman Speyer, founded by his father, Jerry, and maternal grandfather, Robert Tishman. In addition to other civic pursuits, Mr. Speyer serves as chair of the Mayor's Fund to Advance New York City and previously founded the Committee to Save New York.
---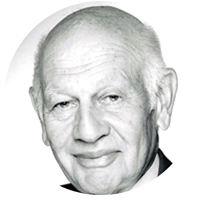 Leonard Litwin
Leonard Litwin, who will turn 100 years old later this year, was named REBNY's first-ever lifetime honorary chairman in 2012. His company, Glenwood, operates residential buildings across New York City, including many on the Upper East Side. Mr. Litwin is perhaps best known outside real estate circles for his massive political contributions, which have totaled close to $1 million in past election cycles.
 
 
 
---
Mary Ann Tighe
As a seven-time winner of the REBNY Deal of the Year Award and recipient of a host of other honors, Mary Ann Tighe's appointment as REBNY's first female chairman in 2010 may have seemed like a no-brainer to many, but it wasn't long ago when the idea of a woman assuming that role would have been unthinkable. One of the city's elite brokers, Ms. Tighe's marquee deals include representing Condé Nast in its move to 1 World Trade Center and Coach in its move to Hudson Yards. Though she has since handed the chairman role over to Mr. Speyer, Ms. Tighe's influence on the real estate community remains immense.
---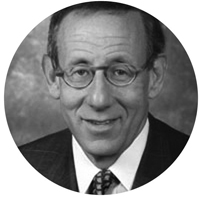 Stephen Ross
Holder of the chairman's role from 2007 to 2009, Stephen Ross continues to have significant influence on the New York real estate industry through his development of Hudson Yards on the Far West Side. A celebrated philanthropist, Mr. Ross donated $200 million to his alma mater, the University of Michigan, in 2013, including $100 million to the college's business school, which bears his name. Outside of real estate, Mr. Ross is the owner of the National Football League's Miami Dolphins, a team that found itself embroiled in a bullying scandal during the 2013 season.
---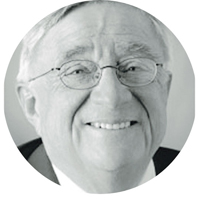 John Zuccotti
An active member of the New York real estate community for close to half a century, John Zuccotti served as REBNY's chairman from 2004 to 2006 but is perhaps better known to much of the country as the namesake of Zuccotti Park, epicenter of the Occupy Wall Street movement. Among his other roles, he has served as chairman of the New York Planning Commission, first deputy mayor, and U.S. chairman of Brookfield Properties. Mr. Zuccotti also serves on the board of the World Trade Center Memorial Foundation.
---