Prudential Real Estate Investors and Madison Capital Enter $84M JV
---
---
Madison Capital and Prudential (PRU) Real Estate Investors have agreed to enter an $84 million joint venture to acquire 18,899 square feet of ground floor retail space at The Astor on the Upper West Side.
PREI, the real estate investment management and advisory arm of Prudential Financial, is acting on behalf of German institutional investors in the U.S. Property Fund V.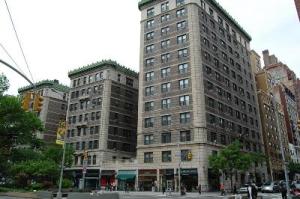 "Urban retail in premier cities fits well within the strategy of our current fund as well as with many of our German institutional investors' own accounts throughout their home market," said David Pahl, managing director at PREI, in a prepared statement. "New York City has always offered world class retail opportunities and has consistently been a strong performer through all economic cycles, including the well-established Upper West Side neighborhood, making it a popular location for our investors."
Located at 2151 Broadway, the retail space at The Astor includes Barney's and Lululemon locations. The Astor, a 13-story residential building, was built in 1905 and boasts a one-bedroom rental available for $2,990, according to StreetEasy.
"We are pleased to be the new owners of the Astor's retail component; an iconic property located on the Upper West Side with an outstanding mix of national and local tenants," added Richard Wagman, managing partner of Madison Capital, in a statement.