Outlook for 2014: Early Indications Positive
---
---
It's a new year, and experts in the commercial real estate sector are assessing how factors like New York City's newly inaugurated mayor and elements of financial reform coming online may impact business. Here, Mortgage Observer spoke to several to get their takes on what the year ahead holds for the economy, banking, financing and New York City as a whole.
The Economy
"Countrywide, we seem to be coming together in a better way," said Steve Witkoff, chairman and chief executive officer of the Witkoff Group. "The Fed kept us from something worse than a severe recession, and Janet Yellen is an additional insurance policy. That said, monetary stimulus can't replace sound fiscal policy. If we get that, it's big. It's clear that the overall economy has traction and that we are handing off to a jobs recovery."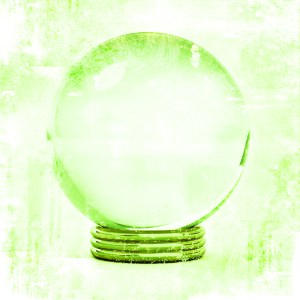 Richard Ehst, president, chief operating officer  and chief lending officer of Wyomissing, Pa.-based Customers Bank, which recently entered in the New York City market, said that "recent economic activity nationally might be more than a seasonal jump but one that is likely to continue over the next couple of months if the inventory increases continue to exist." But, he added, "There is much uncertainty about the unintended consequences of the Affordable Care Act, which could dampen the fragile economic recovery."
Shimon Shkury, president of Ariel Property Advisors, said: "We see 2014 as a year of moderation not acceleration. Nationally, the economy is improving, and the unemployment rate fell to 7 percent in November, the lowest level in five years. A strengthening economy, however, will eventually trigger a change in monetary policy and a subsequent rise in interest rates. The impact of higher interest rates on New York City's multifamily market will depend on how quickly they increase, but rising cap rates should have a stabilizing effect on prices.
"On a national level, we do not expect much to happen from a legislative perspective, given the upcoming midterm elections," noted Robert Knakal, chairman of Massey Knakal Realty Services. "This means there will likely be no major externality, like the threat of capital gains increases, that will impact seller's decisions. The possible exception to this is that the Fed slows its QE policy, which drives rates up, which could cause a slowdown in sales and refinancing. Based upon consensus GDP growth projections, this seems unlikely to have a major impact in 2014."
Banking and Financing
"Although the broader engagement of Dodd-Frank will continue to increase an already burdensome compliance cost on the nation's banks, it should not be material enough to negatively impact the recovery," Mr. Ehst noted. "Competition, however, will continue to drive banks' behavior to the detriment of safe and sound practices. Because of anemic economic growth, banks will continue to compete for limited-asset pools, which will drive prices down by elevating risks. Every 10 years, the banking business, which supplies a majority of the capital to support the economy, requires a lobotomy, and I am afraid we are at the beginning of that cycle."
Mr. Witkoff echoed Mr. Ehst's opinion of the potential impact of Dodd-Frank: "I believe the NYC congressional delegation and all elected officials need to address Dodd-Frank, the most anti-NYC legislation I have seen in my lifetime.
"I have often said that I couldn't start my business today, because there wouldn't be funding for me. On some level, this benefits me, because it's like gaming the system—I can access the debt markets, while many can't. But this isn't necessarily a healthy thing."
The president of CIT Real Estate Finance, Matthew Galligan, feels "spreads and structure will come under some pressure. However, he noted, "the rise in rates due to tapering and the high transaction volume should be mitigating factors. The transaction volume from CMBS pools and rollovers from life insurance companies and banks will provide a lot of potential product. We will have to wait to see whether it can offset the amount of cash being put to work, thereby keeping spreads and underwriting terms more conservative."
New York City
"In New York City, I am more confident," said Mr. Witkoff. "This city is a bastion and perceived worldwide as a safe haven. When things are bad, capital flows here. When things are good, more capital flows here. Crime is low, our economy is good, we are the second-largest producer of tech jobs after Silicon Valley, and NYC is a fun place to live. I also believe the incoming mayor will strongly surprise on the upside. Finally, NYC is cheap in comparison to its competitors, London and Hong Kong."
He was quick to add, though, that headwinds remain, such as budgetary issues and potential conflict with many of the public service unions, which are pressing for new contracts.
"Locally, world-class universities are undergoing major expansions, the tech sector is emerging as the second-largest engine in the economy, and the city is expected to surpass 4 million jobs by year-end," noted by Mr. Shkury. "Tighter residential inventories stemming from the city's rising population will continue to put upward pressure on rents, and although building permits are up, we believe the demand for apartments will continue to outstrip the supply. As a result, multifamily buildings will remain desirable investments."
Jason Muss, a principal at Muss Development, said that his team anticipates the retail market in New York City to continue its upward trend, due to factors like the influx of recent graduates and tourism.
"We have seen out-of-town stores and concepts come to New York City in increasing numbers," Mr. Muss said, "which adds to the excitement of the retail landscape and adds life to new shopping corridors."
"On the development policy side, a mandatory affordable-housing component within every development coupled with higher taxes on vacant lots could exert downward pressure on land values, which are now at all-time record highs," Mr. Knakal said.
"Everyone wants to build a rental residential building in Manhattan, Brooklyn or Long Island City," said Mr. McCahill. "I do not know where the tenants are coming from, but so far, there have been an awful lot of them. Will it continue? That is the biggest question."
Affordable Care Act
,
CIT Real Estate Finance
,
Customers Bank
,
Dodd-Frank Act
,
Janet Yellen
,
Jason Muss
,
Matthew Galligan
,
MO January 2014
,
Muss Development
,
Richard Ehst
,
Robert Knakal
,
Shimon Shkury
,
Steven Witkoff
,
Massey Knakal Realty Services