Norway's Wealth Fund Makes More U.S. Property Deals
---
---
Norges Bank Investment Management, the manager of Norway's sovereign wealth fund, is maintaining a steady flow of U.S. property deals in early 2014. Last week, NBIM announced it would invest two additional U.S. office properties as part of its joint venture with MetLife. 
The two properties, in Washington D.C. at 555 West 12th Street and San Francisco at 425 Market Street, are the second and third investments made by the joint venture since it formed in early December. The first deal was an investment in One Financial Center in Boston.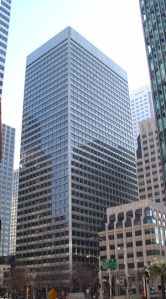 MetLife and NBIM will maintain their previously agreed ownership stakes of 47.5 percent and 52.5 percent, respectively. The purchase price of NBIM's share in the properties is $480 million, according to a statement.
The 12-story, 782,000-square-foot property at 555 12th Street in Washington, D.C. is one of the largest full-block office buildings in the city and boasts 85-percent occupancy.
Prior to the deal with NBIM, MetLife owned 100 percent of the San Francisco property at 425 Market Street. The 36-story, 945,000-square-foot office building is also 85 percent leased.
In late 2013, NBIM also entered a joint venture with Prologis to purchase a 45 percent stake in a 12.8-million-square-foot industrial portfolio for $450 million. The deal, expected to close next month, includes 66 properties in New Jersey, Southern California, Pennsylvania, the San Francisco Bay Area, Las Vegas, Chicago, Seattle, Atlanta and Miami.
"We are investing in a solid portfolio of logistics assets close to key transportation hubs", said Karsten Kallevig, chief investment officer for real estate at NBIM, in a prepared statement.
A year ago, NBIM entered a joint venture with asset manager TIAA-CREF. That deal saw the fund acquire a 49.9 percent interest in a $1.2 billion portfolio of five office properties in New York, Washington, D.C., and Boston.
Then, in September of last year, the fund agreed to acquire a 45 percent interest in Times Square Tower from Boston Properties for $684 million in cash.