New York's Real Estate Community Sizes Up de Blasio's Affordable Housing Plan
---
---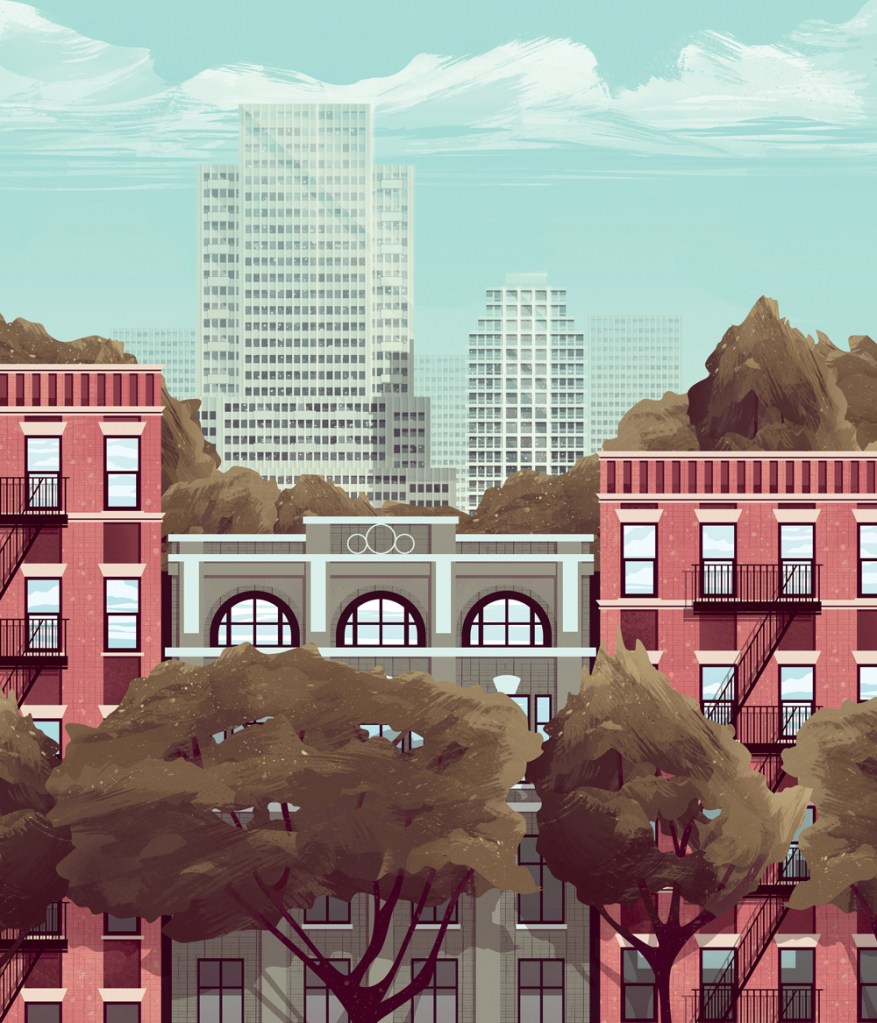 There is a long road ahead—that much is certain.
Mayor Bill de Blasio's plan to create 90,000 new units of affordable housing and preserve an additional 110,000 units over the next 10 years will require the support of not only Albany and Washington, D.C., but also many of the real estate industry's key players in addition to city resources.
Several New York-based lenders, developers and housing experts Mortgage Observer talked to over the month of January voiced concerns about the potential hurdles the de Blasio administration faces from a financing and policy perspective. Among those concerns are available sources of subsidy capital, accessible land and the ability to process such a goal in time.
"If you look at the toolbox for affordable housing, it includes HOME and CDBG from HUD, both of which have been cut in recent years," said Rick Lazio, partner and head of Jones Walker's affordable housing and housing finance practice, referring to the HOME Investment Partnerships Program and the Community Development Block Grant Program. "I would anticipate they would face continued reduction for the next several years.
"Then there is the Low-Income Housing Tax Credit, which is an incredibly useful tool but is basically capped," added Mr. Lazio, a former U.S. representative and Senate candidate for the Republican Party in New York. "That is going to be under pressure as well with more of those tax credits being used for public housing conversion purposes." He also noted "considerable fiscal pressures" on the state government coinciding with shrinking federal resources and limited tax credits.
The LIHTC Program, which was created under the Tax Reform Act of 1986, has become the primary source of equity for low-income deals. The federal tax credit program now accounts for about 90 percent of all affordable housing development in the U.S., government data shows. New York State signed its own low-income tax credit program into law in 2000.
Under the Bloomberg administration, which set out to create and preserve 165,000 units of affordable housing in New York over a 10-year span ending in 2013, low-income housing tax credits played a fundamental role. During the early years of the financial crisis industry, trade groups cited a drop in the price of those tax credits as a contributing factor to a delay in the former mayor's plan. That plan is now 97 percent complete and on track to meet its target by June 2014, according to a Bloomberg press release from Dec. 21, 2013.
"[The Low-Income Housing Tax Credit] is and will continue to be the mainstay for affordable housing," said Keith Rosenthal, the president of Phoenix Realty Group, a New York-based real estate firm that acquires, develops and upgrades affordable and market-rate housing around the country. "The real question in New York, where you typically need multiple layers of subsidy layering to make the deals work, is: Where will the additional financing come from?"
Bringing in additional equity presents a challenge for affordable housing developers, due to the required allocation of tax credits to any ancillary investors, Mr. Rosenthal, the former president of Lehman Brothers subsidiary Lehman Housing Capital, said. The majority of those developers need to rely on debt from public and private lending sources to cover the remainder of their costs. At the same time, "there has been a limitation on the resources of the state and the city to provide subsidy," he noted.
In November 2012, Phoenix Realty Group and partner New Era GP obtained a round of financing to acquire and upgrade the affordable housing property Willoughby Court Apartments located in Bedford-Stuyvesant, Brooklyn. The financing included $23 million of New York State HFA bonds, a $2.5 million loan from the New York City Department of Housing Preservation and Development and $17 million of equity from an institutional investor. That investor is due to receive federal and state tax credits on a 10-year schedule. The new owners acquired the 267-unit, three-building property for $19 million and expect the total project to cost $53 million.
Mayor de Blasio's affordable housing plan, which has not yet been fully outlined, calls for the creation of 50,000 units by requiring developers to build apartments for low- and middle-income families when developing residential projects in neighborhoods rezoned for higher density. The mayor has also said he wants to use $1 billion of the city's $144 billion in pension funds to preserve 11,000 units over eight years.
One high-level executive in New York City's affordable housing market said on background that some of the tools Mr. de Blasio talked about during his campaign were hard to swallow.
"Pension fund money is not going to become a huge source of subsidy capital," that person said, adding that the mayor's plans to implement mandatory inclusionary zoning is unlikely to produce a significant number of new units of affordable housing.
"One of the most important things that can happen would be for the mayor to continue to shift the balance of financing affordable housing away from public sources and toward private sources," this person said. "This administration might also be more inclined to do a better job of utilizing available property that NYCHA owns than the last administration."
Deputy Mayor for Housing and Economic Development Alicia Glen told Mortgage Observer by email that "too many people and families are facing an affordability crisis in New York City" and that rising housing costs are a fundamental cause. "Mayor de Blasio's approach is to use every tool in the toolkit to ensure more affordable housing is produced for New Yorkers, including leveraging the private sector and private capital and a thorough review of what land is available for development," she said.
Todd Gomez, a senior vice president at Bank of America (BAC) Merrill Lynch and the bank's Northeast regional market executive for community development banking, said that Mr. de Blasio's plan creates an opportunity for banks and other private lenders. Under the mayor's plan, he predicted they'd be able to play a bigger part in financing affordable housing development and preservation.
In 2013, the Charlotte, N.C.-based banking giant provided debt and equity financing for more than 1,000 units of affordable and mixed-income housing in the city. Those projects included 87 units of housing in Crown Heights, Brooklyn, for residents earning less than 60 percent of the area median income and 115 units of housing for a project in Norwood, Bronx, with half of the units for residents who are mentally disabled. Bank of America also served as the co-lead on financing for 619 units of affordable work force housing at Hunters Point South in Long Island City, Queens.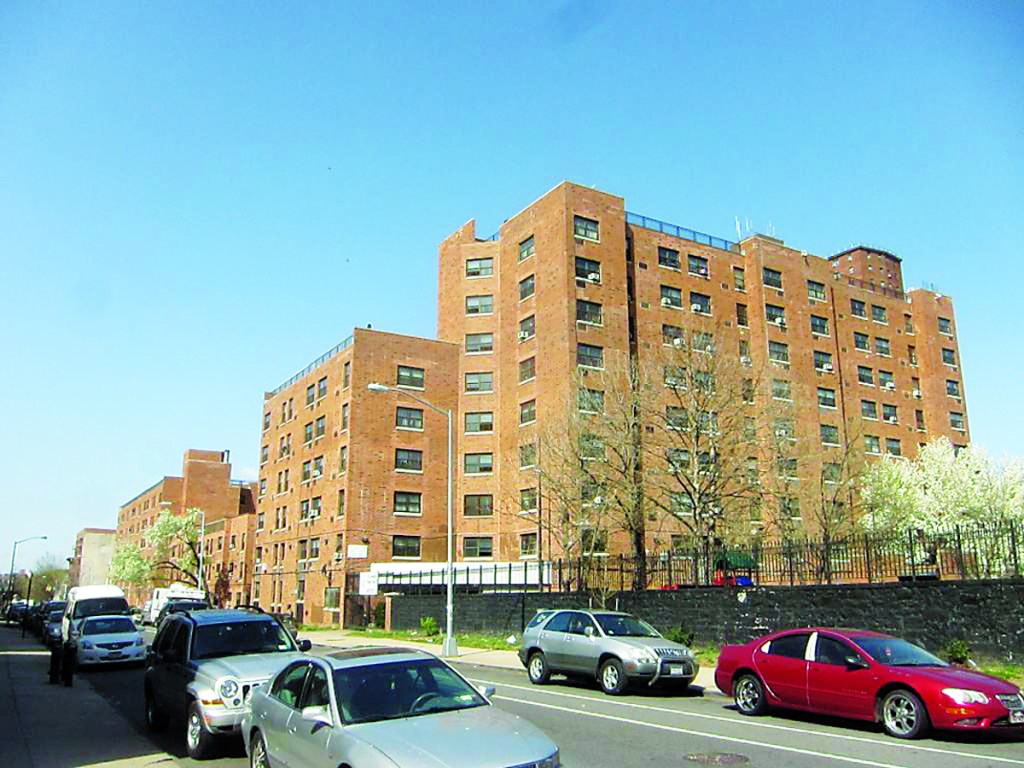 "As historically has been the case, the financing is going to be a combination of capital that comes in as subsidy, tax-credit equity, tax-exempt financing and private credit from lenders like Bank of America," Mr. Gomez said. "I don't think the stack is going to change, but the amount of each component within the stack may change."
The other top affordable housing lenders in New York's banking arena—Citigroup (C), Wells Fargo (WFC) and J.P. Morgan—declined to comment for this story, citing the uncertainties of Mr. de Blasio's plan and sensitivities between the industry and the mayor's office. Mr. Gomez, who called affordable housing development an "obligation to serve those who need it, who work in the city and who are an important part of our overall economy," also noted the potential challenges, referring to New York City as an area with little low-hanging fruit.
"We're in a different place than we were when Ed Koch started his plan or Michael Bloomberg started his plan," he said. "Fortunately, for our economy here in the city, there aren't a lot of empty buildings and tax lots left over. There's a lot of competition for land in this market, which can make it more challenging and expensive to develop affordable housing."
Designating more land and resources for affordable housing could in turn push up costs for luxury tenants and luxury developers, Mr. Lazio said. "The consequence of all this is that it will likely become more expensive to build luxury rentals in Manhattan and developers will be under more pressure to help finance affordable housing throughout the boroughs," he said. "If there are fewer upmarket deals because of the additional costs imposed on developers, then the lenders who service them will also be affected by that. Lenders will write less lucrative business."
Whether an uptick in affordable housing means a potential decrease in new luxury rental and condominium developments remains to be seen. Luxury condo developer Steve Witkoff, for one, told Mortgage Observer that he was in favor of Mayor de Blasio's plan and not at all phased by more city land and resources being committed to affordable housing development.
"I don't think it's necessarily a binary decision—that one unit of affordable is somehow going to leave a unit of luxury out of the marketplace," said Bank of America's Mr. Gomez. "There are going to be opportunities to develop luxury residences to keep up with the demand for that here in the city."
New York-based Greystone's managing director and head of its affordable housing group, Jeff Englund, noted that one of the most effective means of affordable housing creation is the development of 80/20 properties. "That's a direct result of the cost of land, construction costs and rents," Mr. Englund said.
In December 2013, Greystone partnered with Bank of America to provide a $78 million HFA loan for a planned 80/20 residential building at 149 Kent Avenue in Williamsburg, Brooklyn. The borrower, L+M Development Partners, acquired the 40,000-square-foot warehouse property in July 2012 for just under $20 million and entered into a joint venture with the landowner to develop the seven-story building. Construction on the new property, which will contain 164 residential units and ground-level retail space, is set to begin in the spring of 2014 and end in the beginning of 2016.
While 80/20 developments in New York have grown in popularity in recent years, Mayor de Blasio's pledge to make inclusionary zoning mandatory for developers has raised eyebrows among the city's real estate community. Under the Bloomberg administration, nearly 40 percent of the city's land mass was rezoned to allow for large-scale projects in all of the boroughs. That plan largely focused on neighborhoods with dense industrial pockets such as Williamsburg, neighboring Bushwick and Long Island City. The amount of land that can be rezoned for greater density going forward is unclear, while developers are unsure of how an effective trade-off would occur.
"The only thing we know right now is that, if you want upzoning for your project, which means you have to go to the City Council, you would be expected to have to make a trade to create some affordable housing units," Mr. Rosenthal, of Phoenix Realty Group, said. "I don't think anyone knows what that trade is. Do you have to do it off-site? Do you have to do it on the same site?"
One other potential hurdle the de Blasio administration faces is red tape, Mr. Rosenthal noted as he cited federal and state concerns over subsidy layering review to make sure a developer doesn't take in too much money. "The new administration will need to figure out a system to expedite the processing in order to get to 90,000 new units," he said, adding that successfully implementing such a plan will involve a combination of profit and velocity.
Deputy Mayor Glen said the administration is "working to implement a comprehensive housing plan," which includes "rezonings, changes in tax policy, making better deals with developers and exploring options for pension investment."
In order to complete that process, the city's new government will need to finish assigning its key administrators, Messrs. Lazio, Gomez and Rosenthal said. Three weeks into his term, as of Jan. 23, the mayor has yet to designate a Department of City Planning director to replace Amanda Burden, while the New York City Housing Authority is also short a permanent leader. John Rhea, NYCHA's former chairman, announced his resignation on Dec. 30.
"Mayor de Blasio has a good housing background from his days at HUD, and I think he generally understands the issues," Mr. Gomez said. "The industry is waiting to see who will lead HPD, HDC and NYCHA, but I think most feel very encouraged that there is a plan and that, so far, administrators with strong affordable housing experience have been selected to lead that plan."
The de Blasio administration, which inherited a balanced budget of $72.7 billion for fiscal year 2015, has not yet indicated the extent of city resources, state and federal funding and private debt and equity sources needed to meet the mayor's goal.
"They've got tools in the toolbox," Mr. Lazio said. "The big question will be: Can the de Blasio administration get to scale? His goal is a very bold, ambitious number, and he's going to have do this with singles and doubles, not with triples and home runs."
149 Kent Avenue
,
Alicia Glen
,
Amanda Burden
,
Bill de Blasio
,
Department of City Planning
,
Ed Koch
,
Jeff Englund
,
Jones Walker
,
Keith Rosenthal
,
L+M Development Partners
,
Lehman Brothers
,
Lehman Housing Capital
,
Michael Bloomberg
,
MO February 2014
,
New York City Housing Authority
,
Phoenix Realty Group
,
Rick Lazio
,
Steven Witkoff
,
Todd Gomez
,
Willoughby Court Apartments
,
Bank of America
,
Citigroup
,
Greystone
,
JPMorgan Chase
,
Wells Fargo