New York Post Headline About Slain Developer Causes Outrage
---
---
The New York Post has done it again. No, not a Pulitzer Prize — a new cover headline that sent a wave of disgust rippling through the streets of New York yesterday, by some accounts beating out the worst of the publication's worst and causing a stir among politicians and community leaders.
"Who didn't want him dead?" the Post wrote on its cover regarding Menachem Stark, the Brooklyn developer who was abducted outside his office in Williamsburg on Sunday, ultimately killed and thrown into a Long Island dumpster in horrific fashion.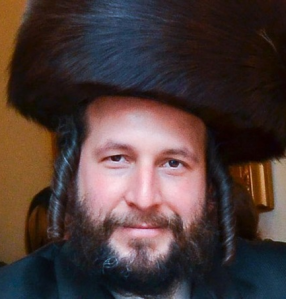 A number of politicians have jumped in to express outrage at the Post's implication that Mr. Stark had somehow asked to be taped up, burned and thrown into the garbage.  
"This morning's New York Post cover is sickening, offensive, and reaches a new low," Council Member Stephen Levin wrote yesterday via Twitter, as outlined in a New York article charting additional Twitter outcries from David Greenfield, Carlos Menchaca, Mark Treyger and Mark Levine.
As of Sunday evening no arrests had been made in the killing, according to the Times, which, in its article, "A Developer Is Mourned and Vilified in Brooklyn," reported that an autopsy found that Mr. Stark died from asphyxiation, likely from being suffocated, and also had bruises on his neck and back, and burn marks on his torso and hands.   
"Whatever the facts turn out to be and whatever the full story as established by the police, young children have lost their father and a wife is now a widow," Rabbi Moishe Indig, a leader of the Aroynem sub-sect, told the Times in a statement. "To have a front-page story declaring 'Who didn't want this man dead?' is an affront to all New Yorkers."
That article outlined a man who was a "pillar of his synagogue and his community," a father of eight who had donated equally to both Satmar sub-sects, the Aroynem and Zaloynim, of the ultra-Orthodox Jewish population in south Williamsburg.
Mr. Stark was not without foes, however, which was offered as backing for the Post's article, which online appears under the headline, "Slain slumlord found in trash has enemies list a mile long."
An anonymous "law-enforcement source" told the Post that "Any number of people wanted to kill this guy," and it goes on to cite another "investigator" who said, "He's a Hasidic Jew from Williamsburg, and we think he's a scammer… He f–ked over a few people." 
The article did note that Rabbi David Niederman of the United Jewish Organizations of Williamsburg told reporters Sunday that Stark "was a warm person when you approached him and needed something from him.
"He was the go to-person that many people went to when they needed something special," Mr. Niederman said.
It isn't the first time the Post has caused a stir. Most recently, on April 18, 2013, the Post's cover featured a full-page photo of two young men the paper described as being sought by law enforcement in possible connection with the Boston Marathon bombings. It turned out that they weren't suspects at all. 
The Post released the following statement yesterday: 
"The Post does not say Mr. Stark deserved to die but our reporting showed that he had many enemies, which may have led to the commission of this terrible crime… Our thoughts and prayers are with the family at this time of loss."