MaryAnne Gilmartin Named Co-Chair of Downtown Brooklyn Partnership Board
---
---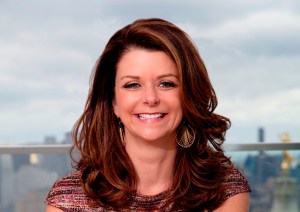 MaryAnne Gilmartin, president and CEO of Forest City Ratner Companies, and tech leader MakerBot CEO Bre Pettis will serve as the new co-chairs of the board of directors of the nonprofit Downtown Brooklyn Partnership.
"When the Downtown Brooklyn Partnership launched in 2006, Downtown Brooklyn looked, felt and served a very different role than today," Downtown Brooklyn Partnership President Tucker Reed said in a statement. "Now, new firms and families are choosing to be here because of the neighborhood's strong foundation and rich history. MaryAnne and Bre embody a new generation of Brooklyn entrepreneurs, and I am delighted that we'll be able to tap into their experience and wisdom."
Ms. Gilmartin, president and CEO of Forest City since 2013, has led the development of high-profile real estate projects like the Barclays Center, Atlantic Yards development and the New York Times Building. Ms. Pettis has run MakerBot, a company that provides reliable and affordable desktop 3-D printing, since it was founded in 2009.
"Under years of guidance by Alan Fishman, Bob Catell and Bruce Ratner, I have seen Downtown Brooklyn transform into one of the city's best neighborhoods for business, entertainment, and raising a family, and I know the best is yet to come," Ms. Gilmartin said. "Bre, Tucker and I will work tirelessly to continue to bring superior companies, jobs, housing and retail to this area while making sure its public spaces serve the community's needs and desires."
The duo replaces Alan Fishman, the chair since the partnership's inception as a champion for Downtown Brooklyn in 2006. Robert Catell, who also served as a co-chair of the organization, retired from the position in 2012.
Alan Fishman
,
Atlantic Yards
,
Barclays Center
,
Bre Pettis
,
Downtown Brooklyn Partnership
,
Forest City Ratner Companies
,
Makerbot
,
MaryAnne Gilmartin
,
New York Times
,
Robert Catell
,
Tucker Reed