Eastern Consolidated Launches Retail Leasing Division
---
---
Eastern Consolidated has launched a new retail leasing division to complement the firm's investment sales brokerage business, The Commercial Observer has learned.
"It's a smart strategy, not everybody is set up to execute both the sales and leasing component of deals," said Daun Paris, president of the firm.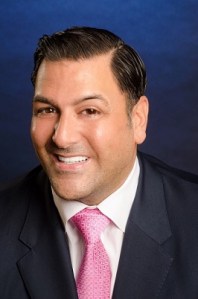 With decades of experience in commercial and development property sales, Eastern Consolidated branched out to retail investment transactions in 2012 and quickly recognized an opportunity to enhance retail property deals with a dedicated leasing team. After over a year of planning and discussions, management decided it was time to step into leasing transactions beginning January 1.
"We had noticed there was an opportunity after finding that landlords wished we handled the leasing aspect of deals," Ms. Paris noted.
Deals won't be limited to properties Eastern Consolidated is marketing for sale, however, with the new leasing team set to represent both landlords and tenants.
Eastern Consolidated has staffed up its retail leasing team with experienced brokers and tapped James Famularo, who Ms. Paris called "one of the top dealmakers in the city," and Alexander Hill as senior directors. In addition, the firm has named Jeff Geoghegan and Ravi Idnani to associate director roles.
The new hires have already sealed leases for 1Oak Meatpacking at 453 West 17th Street, Goldbar at 389 Broome Street, and Markt in Chelsea at 676 Sixth Avenue. Among other deals, Eastern Consolidated also recently closed on a transaction at 1128 Third Avenue, where the sales team achieved a 20 percent pricing premium due to an arranged 10-year lease with national tenant Starbucks. 
The firm is in discussions with other potential hires with a plan to slowly add to the new team. "Our intention is never to just bring in bodies," Ms. Paris cautioned. "We've had a tremendous outreach of brokers to Eastern."
The Real Deal reported in November that Eastern Consolidated was set to launch a retail leasing division.