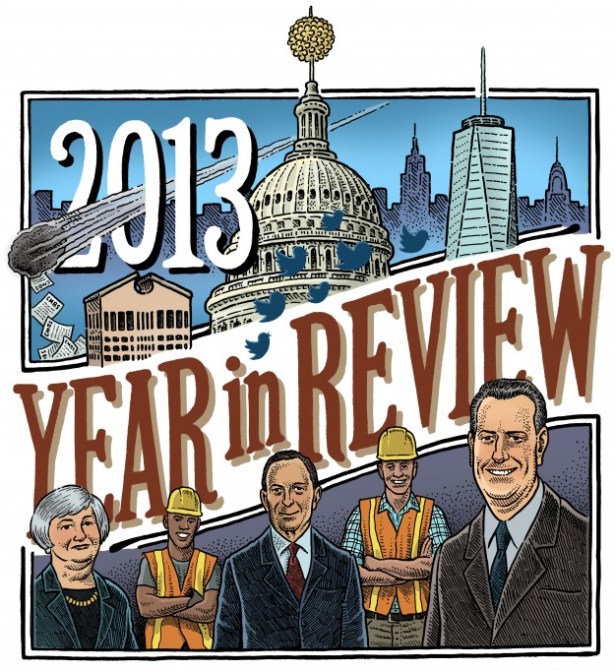 IT WAS A WEIRD YEAR — with material to piece together a blockbuster science-fiction flick and a compelling political drama. Those done, there would be enough left over for a sitcom and to bring a popular children's book to the big screen. Green eggs and ham, anyone? But despite government shutdowns, the country's largest municipal bankruptcy, exploding meteorites and a contentious New York mayoral election that has left some in the business community wary, commercial real estate seems poised for a star turn in 2014. Looking back, here's how last year unfolded.
JUMP TO MONTH: January, February, March, April, May, June, July, August, September, October, November, December
---
January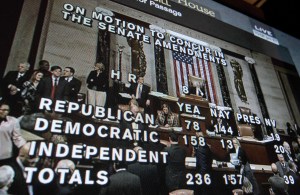 The House of Representatives votes Jan. 1 to approve a Senate bill that averts a possible fiscal cliff, passing the American Taxpayer Relief Act of 2012.
285 Madison Avenue, where a Young & Rubicam executive was killed in a December 2011 elevator accident, becomes part of the RFR stable of properties, thanks to an acquisition loan from SL Green Realty Co., sources tell Mortgage Observer. Following the issuance of about $225 million in debt, Y&R moves to SL Green's 3 Columbus Circle.
The Mortgage Bankers Association finds that, as of January 2013, $119 billion of nonbank-held commercial and multifamily mortgages are set to mature in 2013.
---
February
A meteorite explodes over the Ural Mountains in Russia on Feb. 15, injuring more than
1,000 people.
George Comfort & Sons and RCG Longview close a $710 million loan from Deutsche Bank and Bank of America, which is securitized, for Worldwide Plaza at
825 Eighth Avenue.
---
March
One of 2012's blockbuster loans—the $775 million Bank of China loan that refinanced SL Green's 1515 Broadway—is taken out with a $900 million loan from Deutsche Bank, Goldman Sachs and Bank of China. SL Green takes over $116 million in net proceeds.
$925 million in bridge financing secures Joe Chetrit's $1.1 billion purchase of the Sony Building at 550 Madison Avenue.
---
April
Starwood Property Trust and Starwood Capital Group complete their acquisition of LNR Property, the real estate investment, management and development firm, the former acquiring for $862 million the U.S. special servicer, the U.S. investment securities portfolio, Archetype Mortgage Capital, Archetype Financial Institution Services, LNR Europe and 50 percent of LNR's interest in Auction.com and the latter for $194 million both LNR's U.S. commercial property group and the remaining 50 percent of LNR's ownership interest in Auction.com.
---
May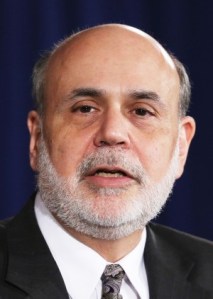 Yahoo agrees to buy Tumblr for $1.1 billion in cash on May 20 in an effort to reach a younger generation of Internet users and help revitalize the Yahoo brand.
Blackstone Mortgage Trust launches.
Treasury yields jump as a result of Fed Chairman Ben Bernanke comments before a Congressional panel that referenced the possibility of a QE taper.
---
June
Cap rates are noted to fall for the second quarter.
---
July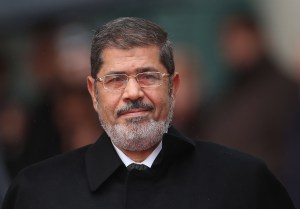 The Egyptian military ousts the Islamic country's first elected president, Mohamed Morsi, on July 3 before installing an interim government presided over by a senior jurist.
---
August
---
September
Steven Spinola, head of the Real Estate Board of New York, tells The Wall Street Journal that a city budgetary crisis may be looming, but he adds, "I'm optimistic that either candidate can deal with that."
---
October
The U.S. government shuts down for more than two weeks on Oct. 1 after lawmakers in the House and the Senate fail to reach an agreement on a bill to fund the government. The move costs taxpayers about $2 billion in lost productivity from 850,000 furloughed employees.
As Democrat Bill de Blasio surges in the polls, more real estate money, previously agnostic, begins to flow into his campaign coffers. "I fundamentally believe that the relationship between the city and its real estate developer community needs a reset," Mr. de Blasio comments to Commercial Observer in
an email.
Macerich, one of the country's largest owners of regional shopping centers, refinances its Tysons Corner Center in Mclean, Va., with an $850 million loan provided by Prudential Mortgage Capital Company, Northwestern Mutual and TIAA-CREF. The 10-year loan has an interest rate of 4.78 percent and is set to mature in February
of 2014.
Economist Janet Yellen, vice chair of the Board of Governors of the Federal Reserve System, is nominated by President Barack Obama to chair the Fed.
The Federal Open Markets Committee says that stimulus will continue for now. Markets react favorably.
---
November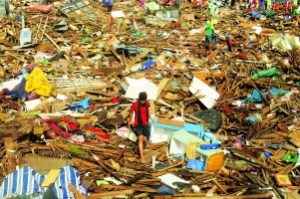 Typhoon Haiyan devastates the Philippines.
Urban Land Institute and PwC's Emerging Trends in Real Estate 2014 predicts foreign investors' biggest source of equity and securitized lenders/CMBS biggest source of debt for the year ahead.
Bill de Blasio is elected mayor
of New York City.
Senate Democrats change filibuster rules, effectively removing Republicans' ability to block confirmation votes.
Financial regulators vote to approve a final version of the Volcker Rule.
One World Trade Center ruled nation's tallest skyscraper, topping Chicago's Willis Tower.
Construction employers add 17,000 jobs over the course of the month. Employment for the sector hits its highest level since August 2009, according to the Associated General Contractors of America. Overall employment growth in the U.S. is robust as well, as unemployment falls to
7 percent.
J.P. Morgan Chase agrees to a record $13 billion settlement with the Department of Justice on Nov. 18, ending months of negotiations over a string of investigations into the financial giant's mortgage practices.
Twitter prices its initial public offering at $26 per share. It launches, and shares fly as high as $50.
---
December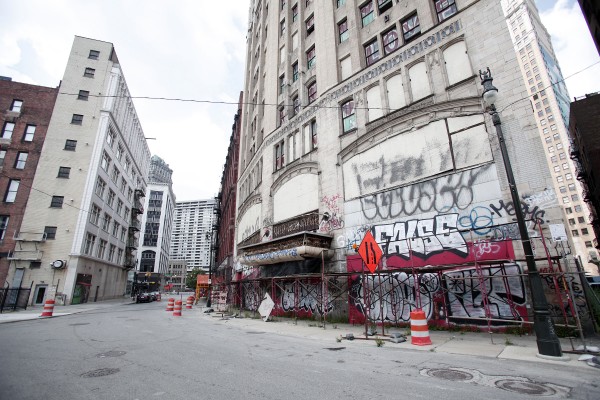 Detroit becomes the largest municipality in U.S. history to enter bankruptcy on Dec. 6 after a federal judge rules that the city meets the legal criteria necessary to receive protection from its creditors.
According to a Mortgage Bankers Association commercial/multifamily delinquency report, delinquency rates continued to decline for the third quarter of 2013.
The U.S. Department of Labor releases the unemployment rate for the previous month, which has fallen to 7 percent, the lowest reading in five years. Thoughts turn back to a possible rolling back of stimulus efforts by the
Federal Reserve.
Rep. Mel Watt (D., N.C.) is confirmed to head the Federal Housing Finance Agency—one of several nominations to speed through in the wake of November's filibuster rule change.