Zoned Out: Midtown East Rezoning Put on Hold
---
---
Largely ignored by the general public, the east Midtown rezoning plan was, for months, a debate between the real estate industry and preservationists.
That is, until early November, when it began to look like Mayor Michael Bloomberg's last significant public initiative was about to fail to gain approval.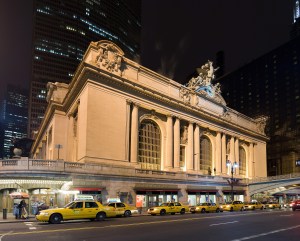 As late as October, the plan, which would have transformed 73 blocks surrounding Grand Central Terminal, appeared to be heading for approval—a would-be victory for supporters across the commercial real estate industry. 
Then, on Nov. 12, City Council members announced they could not come to an agreement on the plan. 
"A good idea alone is not enough to justify action today," Council Speaker Christine Quinn and Council Member Dan Garodnick said in a joint statement. "We should rezone east Midtown, but only when we can do so properly. After extensive negotiations, we have been unable to reach agreement on a number of issues in the proposed plan."
Now, with a new year and a new mayoral administration on the horizon, the biggest real estate story of late 2013 could become the biggest real estate story of 2014. 
Both the City Council and Mayor-elect Bill de Blasio have expressed concern over the trading of air rights and level of funding required for infrastructure improvements, which has been estimated at $200 million. However, both have expressed optimism over the plan being revived.
"We must continue this process in earnest upon taking office, and I commit to presenting a revised rezoning plan for the area by the end of 2014," Mr. de Blasio noted in a statement following the decision.
The same optimism is shared by the real estate industry.
"There's no question that something like it has to happen in order for Midtown east to be office capital of world," Steve Spinola, president of the Real Estate Board of New York, told The Commercial Observer. "When you tie that into Mayor [-elect] de Blasio's statement, he understood it needs to be done."
SL Green, the city's biggest landlord and a significant stakeholder in Midtown east, also expects a revised plan to be revealed next year, according to an investor conference call held last week and cited by Bloomberg News.
REBNY, for its part, has already held discussions with Messrs. de Blasio and Garodnick, receiving assurances that a rezoning of east Midtown should occur once the open-ended questions are answered.
"We're talking about taking an area that has an average age of office buildings of 72 years old and rents that have not kept pace with increasing rents in other areas of the city," Mr. Spinola noted. "We need newer space."
In the meantime, the preservationists that were so vocal about the area's current building stock—the Municipal Art Society suggested 17 buildings be landmarked in Midtown east—are likely to continue their push.
"I think it's difficult for preservationists not to push back on anything; we don't understand them," Mr. Spinola said.
The expectation from the real estate industry is that the process will begin in earnest early next year, allowing for a majority of the work done on the original plan to remain usable. 
"I'm hopeful that the proposal will be early in 2014," Mr. Spinola said. "Once a proposal is put forward, we want to get the clock going."