Rockrose Acquires 15 East 26th Street from Savanna
---
---
Rockrose Development Corp. purchased 15 East 26th Street from the real estate private equity firm Savanna for $105 million and will move its headquarters to the commercial condominium.
The 150,000-square-foot commercial portion of the Madison Square Park-area tower comprises the first eight floors of the 93-year-old building. Savanna initiated a $9 million capital improvement campaign there after acquiring the property in 2012. It is currently over 95 percent leased.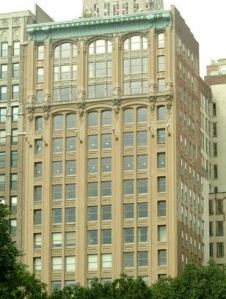 Craig Deitelzweig, head of Rockrose's office division, represented the purchaser in-house. Adam Spies, Doug Harmon, Adam Doneger and Joshua King of Eastdil Secured represented Savanna.
Rockrose will build on Savanna's upgrades to the building.
"We are pleased that upon completion of our business plan and leasing efforts at 15 East 26th Street, we will be able to deliver exceptional returns to our investors," Nicholas Bienstock, a managing partner of Savanna, said in a prepared statement. "Rockrose is acquiring a terrific asset in a market where we see strong demand and great additional opportunity."