Qualcomm Introduces Fourth-Generation Modem
---
---
Electronics giant Qualcomm Technologies Inc. is rolling out a new high-tech modem that will help users connect faster and easier to their online service.
The new fourth-generation 3G/LTE multimode modem includes a special modem chipset and RF technology that will allow 4G LTE advanced mobile broadband technology. The technology will give the modem the ability to have higher performance with power consumption and printed circuit board area requirements.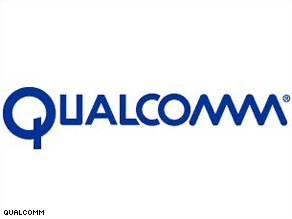 "We're excited to be expanding our portfolio with a fourth generation of 3G/LTE multimode connectivity solutions," said Cristiano Amon, executive vice president of Qualcomm Technologies, Inc. and co-president of QCT. "Not only do these products extend our industry-leading Gobi roadmap, they enable the creation of thinner and more efficient mobile devices capable of connecting to the fastest 4G LTE advanced networks worldwide."
Qualcomm, known for its cellular phone and computer equipment, plans to make the new modem available for consumers in 2014. This new product is among new services and equipment from Qualcomm. The company recently partnered with Samsung to enhance China's BeiDou Satellite Network to enhance location-based data for mobile data and services for its smartphones.
Qualcomm provides products for the electronics market and major and prepaid cellular carriers in markets across the globe.